IN PRODUCTION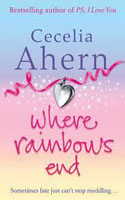 Love, Rosie
Cecelia Ahern
has announced that her 2004 novel Where Rainbows End is to be adapted for the big screen. Directed by Christian Ditter, the film,
Love, Rosie
, will star Lily Collins (Mirror Mirror) and Sam Cleflin (The Hunger Games: Catching Fire) in the roles of two Irish best friends Rosie and Alex (pictured right with Ahern). The IMDb synopsis says: "Rosie and Alex are best friends. They are suddenly separated when Alex and his family move from Dublin to America. Can their friendship survive years and miles? Will they gamble everything for true love?" Filming is underway in Dublin and the movie is due for release in 2014. The novel was also known as Love, Rosie and Rosie Dunne.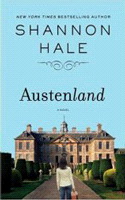 Austenland
An adaptation of
Shannon Hale
's 2007 novel is in post-production. The story centres around an American woman, Jane Hayes (Keri Russell), who visits a Regency-era theme park called Pembrook Park in Britain where Jane Austen fans get to act out their fantasies with actors playing characters from her books. Jane is obsessed with the BBC adaptation of Pride and Prejudice and finds no real man can compare to Colin Firth's Mr Darcy. Hale's friend, Stephenie Meyer, of Twilight fame, is producing. The cast includes J.J. Feild, Jennifer Coolidge and Jane Seymour as the woman who runs the resort. Austenland, directed by first-time feature director Jerusha Hess, is expected to be released in 2012.
---
Screen Scene
---