BEACH READS 2012
Get ready to hit the beach or while away those long, hot days over your summer holidays with these seaside and seasonally inspired novels. We'll be adding to the list over the coming weeks.
Roisin Meaney's latest novel One Summer is centred around a magical Irish cottage. The summary says: "On a small island off the west coast of Ireland there's a cottage at the edge of the sea that was once owned by a faith healer. There's rumour among the inhabitants of the island that the cottage is magical and the cottage's current owner, Nell, does think it has magic powers. After all, it brought her back to the island from Dublin and it delivered Tim, her fiance. And now she's planning her wedding to the man she loves. So when Nell decides to let the house for six weeks during the summer, to raise money for her wedding, deep down, she also hopes that the house works its magic on the holiday-makers who chose her home over the thousands on the website. And it does. But perhaps not in the way she expected. When Nell's carefully laid plans for the cottage, her tenants and her wedding begin to unravel she begins to wonder if we really do choose our destiny or is our fate already written in the stars?"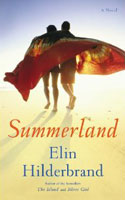 Elin Hilderbrand's Summerland is centred around a tragedy which rocks several families and the island community of Nantucket. The summary says: "A warm June evening, a local tradition: the students of Nantucket High have gathered for a bonfire on the beach. But what begins as a graduation night celebration ends in tragedy after a horrible car crash leaves the driver of the car, Penny Alistair, dead, and her twin brother in a coma. The other passengers, Penny's boyfriend Jake and her friend Demeter, are physically unhurt - but the emotional damage is overwhelming, and questions linger about what happened before Penny took the wheel. As summer unfolds, startling truths are revealed about the survivors and their parents - secrets kept, promises broken, hearts betrayed."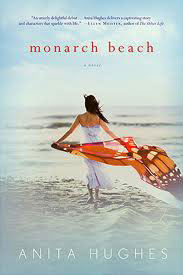 Monarch Beach (aka The Beach Holiday), the debut novel from creative writing teacher Anita Hughes, is about one woman's journey after an affair splinters her perfect life. The summary says: "When Amanda finds her French husband wrapped around his sous-chef, her perfect life comes crashing down. Worse, Andre seems to think she should just accept his infidelity and carry on as normal for the sake of their young son, Max. Devastated by his betrayal, Amanda accepts her mother's offer of an holiday and runs away with Max to an exclusive resort in Laguna Beach. The St Regis Hotel is heaven on earth and Max is having the time of his life. But while Amanda knows she should be using the time to think about what she wants, her life gets more complicated by a meeting with a handsome older man."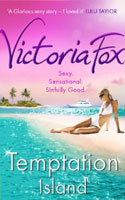 Victoria Fox will be leading us into temptation, with her second novel Temptation Island. The summary says: "Welcome to Paradise. Only the rich are invited ... only the strongest survive. But is it heaven on earth or a devil's playground? Fame. Money. Success. Lori wants them, Aurora is being destroyed by them, and Stevie's got them at her best friends' expense. These three women are all drawn unwittingly to the shores of Temptation Island, all looking for their own truth. But they discover a secret so shocking there's no turning back. The island promises the one thing money can't buy - but the glittering waters drown dark secrets... The price is devastating."
The Summer House is the latest novel by bestselling author Santa Montefiore. The summary says: "Antoinette's world has fallen apart: her husband, the man she has loved for as long as she can remember, has died tragically in an accident. He was her rock, the man she turned to for love and support, the man she knew better than she knew herself. Or at least so she thought ... For as she arrives at the familiar old stone church for George's funeral, she sees a woman she has never met before. And in that instant, the day she thought would close a door on the past becomes the day that everything she has ever known is turned upside down. Phaedra loved George too, and she could not bear to stay away from his funeral. She only recently came to know him but their bond was stronger than any she has ever felt before. As she sits before his wife, she knows that what she is about to reveal will change all their lives forever. Sometimes it takes a tragedy to reveal the truth. But what if the truth is harder to bear than the tragedy?" The Summer House is out in July.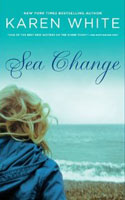 If you are looking for a book with some intrigue and family secrets, then consider Sea Change, by Karen White. The summary says: "For Ava Whalen, a new marriage and a move to St Simons Island means a new beginning. But what she doesn't realise is that her marriage will take her on an unexpected journey into the deep recesses of her past that will transform her forever ... For as long as she can remember, Ava Whalen has struggled with a sense of not belonging, and now, at thirty-four, she still feels stymied by her family. Then she meets child psychologist Matthew Frazier, and thinks her days of loneliness are behind her. After a whirlwind romance, they impulsively elope, and Ava moves to Matthew's ancestral home on St. Simons Island off the coast of Georgia. But after the initial excitement, Ava is surprised to discover that true happiness continues to elude her. There is much she doesn't know about Matthew, including the mysterious circumstances surrounding his first wife's death. And her new home seems to hold as many mysteries and secrets as her new husband. Feeling adrift, Ava throws herself into uncovering Matthew's family history and that of the island, not realising that she has a connection of her own to this place - or that her obsession with the past could very well destroy her future."
There's trouble in paradise in Katie Agnew's upcoming novel Too Hot to Handle. The summary says: "Ever dreamt of escape? That's what Paradise promises: an ultra-exclusive hotel on the Caribbean island of St Barts. There, a retired actor from Hollywood's golden age has brought together a glittering selection of guests. But why are they there ... and what are they hiding? Mal and Lexi, popstar newlyweds, have the world at their feet - if they can stay married for more than 48 hours. Then there's Grace, the glamourpuss cougar who lives at the hotel and has her eye on the male guests. For Lauren and Sebastian, it's a final chance to rekindle their marriage, while for the rumpled-looking novelist at the bar, it's time to face his writer's block. And while the guests get plenty of sun, sea and scandal, the staff at the hotel see everything. From the cocktail-king with a heartbreaker's smile to the Irish chambermaid far from home, behind the scenes at Paradise life is far from quiet. As the temperature rises and dark clouds gather, there's a hell of a storm ahead." Too Hot to Handle is out in July.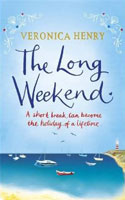 A short break can become the holiday of a lifetime in The Long Weekend, by Veronica Henry. The summary says: "In a gorgeous quay-side hotel in Cornwall, the long weekend is just beginning . . . Claire Marlowe owns The Townhouse by the Sea with Luca, the hotel's charismatic chef. She ensures everything runs smoothly - until an unexpected arrival checks in and turns her whole world upside down. And the rest of the guests arrive with their own baggage. There's a couple looking for distraction from a family tragedy; a man trying to make amends for an affair he bitterly regrets . . . and the young woman who thinks the Cornish village might hold the key to her past. Here are affairs of the heart, secrets, lies and scandal - all wrapped up in one long, hot weekend." The Long Weekend is out in July.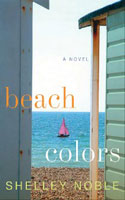 Beach Colors, by Shelley Noble, is about a fashion designer who heads home to her beach town. The summary says: "While renowned designer Margaux Sullivan was presenting her highly praised collection during New York City's Fashion Week, her husband was cleaning out their bank account. A week after he disappeared, the bank foreclosed on Margaux's apartment and business. Suddenly broke, betrayed and humiliated, Margaux has nowhere else to turn to but home: the small coastal town of Crescent Cove, Connecticut, where she once knew love, joy, and family before she put them behind her on the climb to fame. When she's stopped for speeding by local interim police chief Nick Prescott, Margaux barely remembers the 'townie' boy who worshipped her from afar every summer. But Nick is all grown up now, a college professor who gave up his career to care for his orphaned nephew, Connor. Though still vulnerable, Margaux is soon rediscovering the beauty of the shore through young Connor's eyes . . . and, thanks to Nick, finding a forgotten place in her heart that wants to love again. But as she continues to work on a bold new line that will get her back into the game, Margaux realises that soon she will have to make the most important, most difficult decision of her life." Beach Colors is out in June. The author also writes as mystery author Shelley Freydont.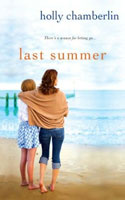 Holly Chamberlin's Last Summer focuses on the bond between mothers and daughters, and the resilience of true friendship. The summary says: "The town of Yorktide, close to Maine's beautiful beaches and the city of Portland, seems like the perfect place to raise a family. For Jane Patterson, there's another advantage: her best friend, Frannie Giroux, lives next door, and their teenaged daughters, Rosie and Meg, are inseparable. But in the girls' freshman year of high school, everything changes. Jane always felt lucky that she was able to work from home, to be there to nurture and protect Rosie. But has she been too protective? Rosie - quiet, shy, and also very pretty - attracts the sneers and slights of a clique of older girls. Over time, the bullying worsens. When Meg betrays their friendship, fearful that she too will be targeted, Rosie suffers an emotional breakdown. Blaming both Meg and Frannie, Jane tries to help Rosie heal while dealing with her own guilt and anger. In the months that follow, each struggles with the ideas of forgiveness and compassion, of knowing when a friendship has been shattered beyond repair - and when hope can be salvaged, one small moment at a time..." Last Summer is out in June.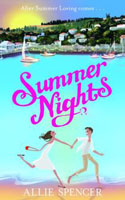 Summer Nights, by Allie Spencer, is about a woman who has to find her feet in San Francisco. The summary says: "Flora Fielding has been dumped on her 30th birthday. And left stranded in San Francisco. With nowhere else to turn, she seeks out her cousin Bella who's been working as a nurse in the city for the past few years. But when she arrives at Bella's apartment, Flora is shocked to find that her cousin's in even more trouble than she is. Because instead of leading the fast-paced life of an emergency room nurse that Flora has imagined, Bella is eking out a living as the lead singer in an Abba tribute band. But as Flora soon learns, although life in San Francisco with Bella may be uncertain, it's never ever dull. What with the tense Battle of the Tribute Bands, the threat to the local area by an evil developer, and the attentions of a very persistent computer geek, Flora soon begins to wonder whether she wants to go home at all." Summer Nights is out in June.
---
---