MADE FOR TV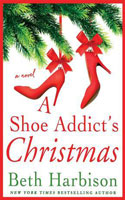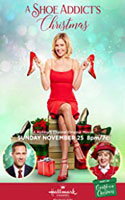 A Shoe Addict's Christmas (2018)
Beth Harbison's festive story, A Shoe Addict's Christmas, has become a Hallmark Christmas movie, starring Candace Cameron Bure and Luke Macfarlane. It centres around department store worker Noelle, who is not a fan of the holiday season. When she is accidentally locked in the store on Christmas Eve, she meets her guardian angel who introduces her to the "ghosts" of Christmases past, present and future.
---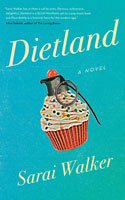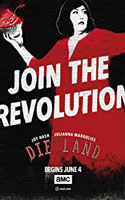 Dietland (2018)
Based on Sarai Walker's's 2015 satirical novel, Dietland is a TV series about a woman who struggles with her weight and self-esteem. Plum Kettle (Joy Nash) ghostwrites an advice column for fashion magazine editor Kitty Montgomery (Julianna Margulies) but soon gets caught up in a campaign of feminist manifestos and vengeance.
---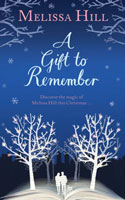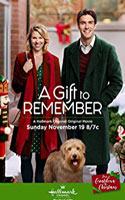 A Gift to Remember (2017)
Melissa Hill's 2013 novel A Gift to Remember was part of the Hallmark Channel's festive offerings in 2017. Bookshop worker Darcy (Ali Liebert) has an accident, which leaves a handsome stranger with amnesia (Peter Porte). Determined to help him figure out who he is, she finds herself stepping outside of her comfort zone.
---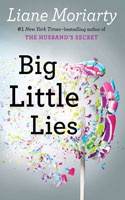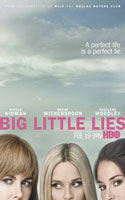 Big Little Lies (2017)
With a big-name cast including Reece Witherspoon, Nicole Kidman and Shailene Woodley, Australian author Liane Moriarty's 2014 internationally best-selling novel Big Little Lies was a TV hit in 2017. Its seven-episode season tells the tale of three mothers of first graders, whose apparently perfect lives unravel to the point of murder.
---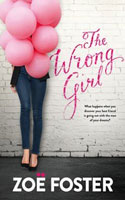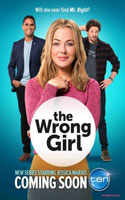 The Wrong Girl (2016)
Zoe Foster's 2014 novel, The Wrong Girl, inspired an Australian TV series of the same name. Lily (Jessica Marais) is a TV producer on morning show The Breakfast Bar, who falls for the new talent, celebrity chef Jack (Rob Collins). But he starts dating her flatmate Simone (Hayley Magnus), while Lily finds herself in bed with her best friend Pete (Ian Meadows). A second series is expected in 2017.
---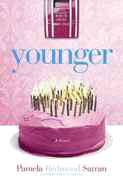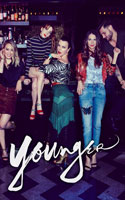 Younger (2015)
Pamela Redmond Satran's 2005 novel Younger has been adapted for the small screen. The half-hour comedy series, starring Sutton Foster, Hilary Duff, Debi Mazar and Miriam Shor, premiered in March 2015 on American cable channel TV Land. The story follows a suddenly single 40-year-old New Jersey mother called Liza (Foster) who tries to get back into the working world, only to find out it's nearly impossible to start at the bottom at her age. When a chance encounter with a twenty-something guy at a bar convinces her she looks younger than she is, Liza tries to pass herself off as 26 - with the help of a makeover, courtesy of her best friend Maggie (Mazar). Armed with new confidence, she lands a job as an assistant to the temperamental Diana (Shor) and teams up with her new co-worker and fellow 20-something Kelsey (Duff) to make it in the career of her dreams. Sex and the City creator Darren Star is executive producer, while Patricia Field, who designed many of Carrie Bradshaw's memorable outfits, was costume consultant. Redmond Satran, a former Glamour fashion editor, is also the author of novels Suburbanistas and Babes in Captivity.
---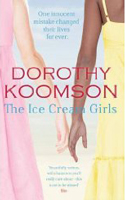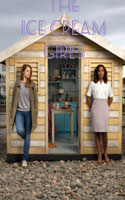 The Ice Cream Girls (2013)
Dorothy Koomson's 2010 novel, The Ice Cream Girls, was adapted as a three-part TV series. The story is about Serena (Lorraine Burroughs) and Poppy (Jodhi May) who in the summer of 1995 are accused of murdering a schoolteacher. The pair go their separate ways and lead very different lives. But now, they are forced to confront each other and their dark, shared history. On her website, Koomson admits the scriptwriters will change the story somewhat. "I do know they've changed the ending. No, I have no say in that but I'm sure it'll be fabulous," she said. The series aired on ITV in Britain in 2013.
---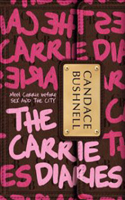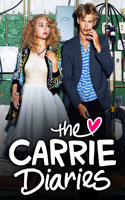 The Carrie Diaries (2012)
The Carrie Diaries is the prequel to TV show Sex And The City, also based on a book by Candace Bushnell. AnnaSophia Robb plays a teenage Carrie Bradshaw during the 80s in the CW Network series, which focuses on the future columnist asking her first questions about love, sex, friendship and family while navigating the worlds of high school and Manhattan. Ellen Wong plays Carrie's best friend Jill 'The Mouse' Thompson; and Stefania Owen plays Carrie's rebellious younger sister Dorrit. The Carrie Diaries first screened in 2012 and ran for two seasons.
---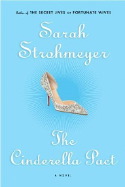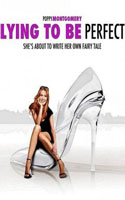 Lying to Be Perfect (2010)
Sarah Strohmeyer's 2006 novel, The Cinderella Pact, became Lying to Be Perfect when it screened as a TV movie on the Lifetime channel in January 2010. Starring Australian actress Poppy Montgomery, it's about Nola Devlin and her friends who make a pact to transform themselves following the weight-loss tips offered by Sass magazine's advice columnist Belinda Apple. But Nola, an editor on the magazine, knows the tips are not the answer - because she has a secret identity as the trendy and thin British advice columnist and made them all up herself.
---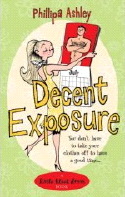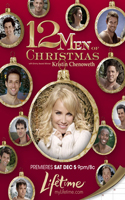 Twelve Men of Christmas (2009)
English author Phillipa Ashley's 2006 novel Decent Exposure (known as Dating Mr December in the US) was adapted as a Lifetime TV movie, renamed Twelve Men of Christmas. Aired in the US in December 2009, it stars Kristin Chenoweth and tells the story of a down-on-her-luck New York public relations executive, E.J., who gets a Montana search-and-rescue crew to shoot a naked fundraising calendar. Josh Hopkins plays the love interest Will. The movie is set in the Rocky Mountains, while the novel was originally set in the UK's Lake District.
---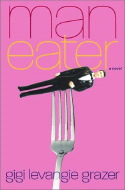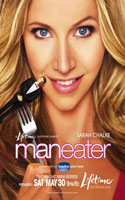 Maneater (2009)
A glamorous Hollywood social climber finally meets her match in Maneater, a miniseries based on Gigi Levangie Grazer's book. Clarissa Alpert (Sarah Chalke) is a shallow socialite who is in a panic because she is heading towards her 32nd birthday and is still single. But Clarissa always gets what she wants - even if he's Aaron Mason, the hottest new producer in town. With the help of her family and friends, Clarissa sets into motion an elaborate plan to snare him. Grazer's The Starter Wife was also a TV series. Maneater aired on the Lifetime channel in the US in May 2009.
---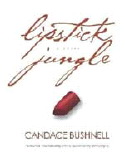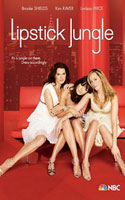 Lipstick Jungle (2008)
This American TV series Lipstick Jungle, adapted from the 2005 novel by Candace Bushnell (of Sex and the City fame), premiered in the US in February 2008. It looks at the lives of three high-powered friends - magazine editor-in-chief Nico (Kim Raver), movie executive Wendy (Brooke Shields) and fashion designer Victory (Lindsay Price) - as they experience the challenges of being at the top of their game. And NBC promoted the 13-episode show to a Sex and the City audience with: 'These women aren't looking for Mr Big. They are Mr Big.' Another actor involved in the production was ex-Brat Packer Andrew McCarthy (St Elmo's Fire, Pretty in Pink, Weekend at Bernie's).
---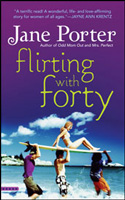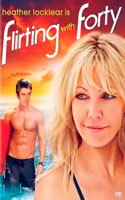 Flirting with Forty (2008)
The TV adaptation of Jane Porter's novel Flirting with Forty, which is based on her own romance with her surfer boyfriend, aired on the US' Lifetime Channel in December 2008. Jackie (Heather Locklear) is a divorced mother of two on the brink of her 40th birthday. When her kids go to stay with her ex for the holidays, Jackie heads to Hawaii where she falls for a much younger man, Kyle (Robert Buckley).
---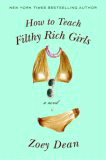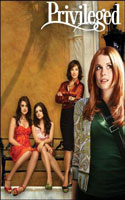 Privileged (2008)
Zoey Dean's novel, How to Teach Filthy Rich Girls, about a Yale graduate who becomes tutor to heiress twins in Palm Beach was adapted as a TV series called Privileged. It stars JoAnna Garcia as Megan Smith who takes on the fabulous but spoilt Baker twins Rose (Lucy Hale) and Sage (Ashley Newbrough). It aired in the US from September 2008.
---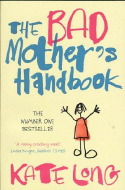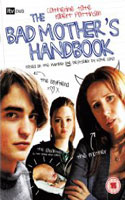 The Bad Mother's Handbook (2007)
Based on Kate Long's The Bad Mother's Handbook, this drama tells the story of one year in the lives of three women - Karen (Catherine Tate), her teenage daughter Charlotte (Holly Grainger) and Karen's mother, Nan (Anne Reid). Karen gave birth to Charlie when she was a teenager and can't help feeling that accidental motherhood has meant she's missed out on life. Then she discovers a secret that shatters her identity. It aired on Britain's ITV in February 2007 and also featured Robert Pattinson.
---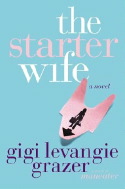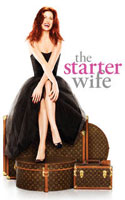 The Starter Wife (2007)
The Starter Wife, based on Gigi Levangie Grazer's 2005 novel, began as a six-part mini-series in 2007 but then evolved into a weekly TV series in 2008. The series has since been canned. Starring Debra Messing as the spurned Molly Kagan (Gracie Pollock in the book), it chronicled the events of one woman's life following her divorce from a film studio executive. It was filmed on Australia's Gold Coast in late 2006, with the Queensland beaches standing in for the Malibu, California, setting. Australians in the cast included Judy Davis, who won an Emmy as best supporting actress, Miranda Otto and Aden Young while former Australian Idol judge Mark Holden also scored a role.
Did you know? Gigi Levangie wrote the 1998 movie Stepmom, starring Julia Roberts and Susan Sarandon.
---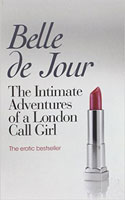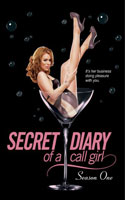 Secret Diary of a Call Girl (2007)
Based on the books by Belle de Jour, The Intimate Adventures of a London Call Girl and Playing the Game, Secret Diary of a Call Girl was a British TV series which starred Billie Piper as Hannah, a university graduate who secretly works as a high-end escort called Belle. It first screened in 2007 and Belle de Jour has since been outed as research scientist Brooke Magnanti.
---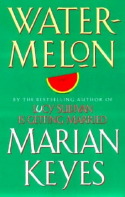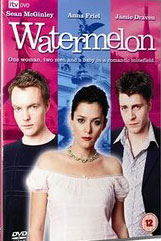 Watermelon (2003)
Marian Keyes' debut novel, Watermelon, was made into a TV movie in 2003, starring Anna Friel as Claire. On the day she gives birth to her first child, her boyfriend announces that he's leaving her. So Claire returns to her family in Dublin. The family members (here called the Ryans, rather than the Walshes) are recurring characters in Keyes' novels.
---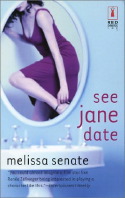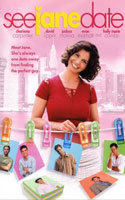 See Jane Date (2003)
Melissa Senate's debut novel about a woman who has to find a man to fill her imaginary boyfriend's shoes for a family wedding was made into a TV movie starring Charisma Carpenter as Jane and David Lipper as Ethan. She embarks on a string of blind dates to find the guy.
---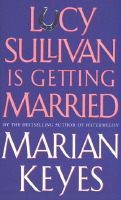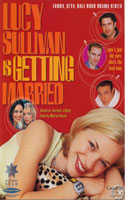 Lucy Sullivan is Getting Married (1999)
Based on Marian Keyes' 1996 novel, Lucy Sullivan is Getting Married became an ITV series "about broken hearts and terrifyingly unsuitable boyfriends". Lucy (Sam Loggin) has moved out of her parents' home to find a new life. According to a tarot reader, a wedding is on the cards - but who's the best man for the job? Gerard Butler features as a love interest.
---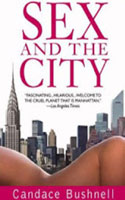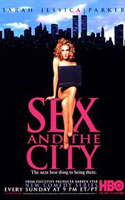 Sex and the City (1998)
Inspired by Candace Bushnell's 1997 book, Sex and the City became a much-loved TV series created by Darren Star,. It ran for six years and spawned two movies and the prequel TV series, The Carrie Diaries. Following the lives and loves of four women living in New York, it starred Sarah Jessica Parker as Carrie, Cynthia Nixon as Miranda, Kristin Davis as Charlotte, Kim Cattrall as Samantha, and Chris Noth as Mr Big.
---