PAMELA REDMOND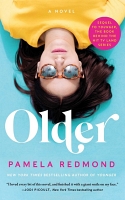 Older (2020)
In this follow-up to Younger (which became a TV series starring Sutton Foster, Hilary Duff and Debi Mazar), Liza is about to turn 50 and has returned from a writing retreat in a cabin in Maine.
She has moved on from her younger man Josh, her daughter Caitlin is pregnant, and she is looking to get back in with her former employer. And now her friend Kelsey wants to turn her book Younger, about her stint posing as a younger woman to get a publishing job, into a TV show.
Liza heads to LA to meet Stella Power, the actress married to a Hollywood studio head who wants to play the main character Alice. And suave British actor Hugo Fielding wants on board too. Soon Liza is torn between wanting to return to New York to be with her daughter and her ambition to see her story make it to screen.
This will no doubt appeal to fans of the TV show, with its update on what's happening to Liza as well as its references to many of the people involved in the actual filming. However, the romance with Hugo was uninspiring, with zilch chemistry.

---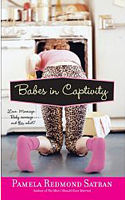 Babes in Captivity (2004)
Four women from a mother's group decide to each strive towards a goal. Mother of twins Deirdre, who fantasises about former band member Nick, dreams of resurrecting her singing career. Juliette, whose son Trey has autism, wants another baby and plans to start fertility testing. Ms Organised Lisa decides to write a self-help book but must first face a health crisis. And Anne wants to open a restaurant.