MARTINA/TINA REILLY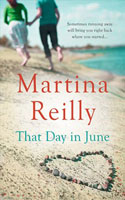 That Day in June (2015)
Sandy is a runaway who lives on the streets of High Hills. Max is a PR executive who buys her a coffee every day. When Max doesn't show up for a few days, Sandy begins to worry about him, and decides to find him and make sure he is OK. When she does, she discovers that his life isn't as good as she expected it was, that in fact Max is currently in a psychiatric hospital. Their friendship begins to blossom as Sandy helps Max through the toughest time of his life, but Sandy's past continues to haunt her. This novel delved into the realities of life as a runaway, living on the streets wondering where your next meal will come from. But mostly this is a story about hope, and how just one individual can change the course of another's life. I really liked Sandy, despite her rather eccentric upbringing she had a good heart and I thought her friendship with Max had an authentic feel to it, it was plausible enough that I could really believe that he would open his house and his life to her as he did. I liked how they were beneficial to each other, despite being relative strangers in the beginning. The plot could possibly have had a few more twists, it could have been livened up a little, but overall a very enjoyable read. (LO)

---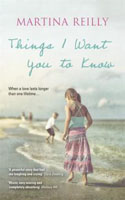 Things I Want You to Know (2014)
Nick left his wife and children after a tragic accident tore his life apart. He had always intended to return once he had his life back on track, but now his wife Kate has died from cancer, and he has to raise his children alone. However, Kate has left him a book of things that she wanted him to know, including five dates that she has set up for him, to help him move forward with his life. This is such a tearjerker. Nick is a lovely guy, and he has had such a difficult past, you can't help but want him to succeed now as he struggles to adjust to life as a single dad. I was invested in his story, and I loved how Kate helped him through his difficulties from beyond the grave and pointed him in the direction he needed to go. A very well-written story with an interesting plot, it was poignant, touching and inspiring. (LO)

---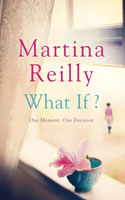 Lily Flynn is suffering from Alzheimer's disease but before she loses her memory completely, she gets out her old diary and fills in the gaps. Five years later, she is admitted into Lakelands Nursing Home, and she requests that the diary be read aloud to her while her daughter Deirdre is present. Lily wants Deirdre to know the details of her life that Lily has kept a secret all these years, and hopes she will understand why she did. Deirdre has her own gardening radio show but when a new producer is brought in she begins to doubt if she is really satisfied with her life. Zoe is the helper who reads the diary, and her own domestic happiness is shattered when she takes a reflective look at her relationship with partner Abe. All three ladies are drawn together once a week for the diary reading, and as Lily's story unfolds it inspires change in all their lives. I liked the idea behind this book, and when looking at things from Lily's present perspective, I think the author captured well how Alzheimer's affects a person's mind. I was taken on an emotional rollercoaster throughout this novel, it was at times extremely funny, and others poignant. I enjoyed being taken back in time to Lily's past, and felt a little disappointed every time I was brought back to present day as I was so eager to hear more. Zoe's story was linked in well, and I liked how Lily's diary inspired her to go on a journey of self-discovery. The second half of the book was particularly gripping, and I had to read it all in one sitting as I couldn't bear to leave it down. The only downside was that I had guessed the twist at the end before I reached it, but another great read from Martina Reilly. (LO)

---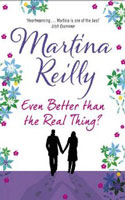 Even Better Than the Real Thing (2012)
Eve is a painter whose specialty is copying the works of masters such as Van Gogh. When her mother discovers she has a secret bank account with 11 million euros, it comes to light that Eve's late father sold one of her paintings as a real Van Gogh. Eve is determined to get the fake painting back - without implicating her family - and her neighbour Larry, an ex-con, seems the ideal person to help her. But can she trust him? An intriguing premise which is executed well, it is a much lighter read than Reilly's more recent fare.

---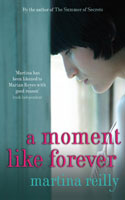 A Moment Like Forever (2010)
Andy has become a recluse working from her Dublin home as a graphic designer on a funeral magazine. She feels too self-conscious about facing the world with a big scar on her face - the result of a bus accident in Australia. Her best friend, Lexi, who was travelling with her, has never been found. As Andy slowly re-emerges from her shell, thanks to the arrival of her gregarious sister and her boyfriend, Lexi is never far from her thoughts. What has happened to her - and why hasn't she been in touch? With one extraordinary twist that no one will see coming, this story sparks with poignancy and originality.

---
The Summer of Secrets (2007)
Hope has just been let go from yet another job and decides to go on holiday to Boston. But her plane has trouble taking off and crashes, killing most of the people on board. She awakes in hospital with her two best friends Adam and Julie by her side. They take her to a cottage in her Irish hometown of Dunport to recover - a place Hope was happy never to see again. She goes into therapy to help her get over post-traumatic shock disorder but her therapist suggests that she first needs to face up to her unsettling past first.

---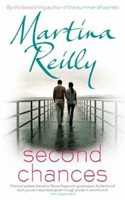 Second Chances (2008)
Lizzie is living in Dublin when she bumps into someone from her past - the boy who went to jail for her older sister's murder. Megan's body washed up on a beach, with a severe head injury, and Joe was the last person to see her on his dad's boat. Joe had always protested his innocence but some of his explanations in court just didn't stack up. Joe now lives a quiet life, looking after his pigeons. Lizzie, who works for a crisis phone line, enters Joe's life without telling him who she is - and looks to get revenge. This is an engrossing story with a dark side.

---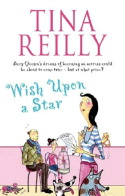 Wish Upon a Star (2006)
Lucy's seven-year-old daughter, Fainne, wants to meet her father. But Lucy never told her college boyfriend Jason that she was pregnant and she doesn't even know where he is. Despite her promise to her daughter to track down Jason, best friends Maddie and Gray think no good can come from Lucy delving into her past. Although Lucy enjoys being a receptionist for vet Doug, she really aspires to be an actress. Growing up in the shadow of her sister Tracy, Lucy finds it hard to deal with the fact that her sister - a model, not an actress - has scored a starring role in a Hollywood film. Meanwhile Lucy's only auditions are for advertisements. This is a cleverly crafted tale with regular doses of humour.

---
Wedded Blitz (2005)
A tale of warring spouses, embarrassing parents and the battle of the hairdressing salons. When hairdresser Jane discovers another salon is opening up down the road, she enters a hairdressing competition to help woo customers. On the home front, her husband, Jim, has moved out so her mother moves in. Then an accident makes Jane and Jim relive a past tragic event and forces them to confront what drove them apart in the first place.

---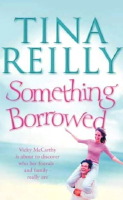 Something Borrowed (2004)
Dublin toy shop manager Vicky is not at all happy that the boss' son is coming to work with them. After all he is probably after her job. Ed comes with heaps of good ideas and Vicky is annoyed to find everyone falls for his charms. Even her flatmate Sal, who is trying to score herself a job on a magazine. Meanwhile, Vicky has decided to trace her birth mother - even though she knows it may upset her parents. And she is dating Marti, whose life revolves around the boy band he manages - to the detriment of his relationship with his young son.