TILLY BAGSHAWE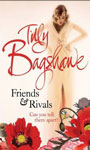 Friends and Rivals (2012)
Ivan Charles and Jack Messenger are partners in Jester - a successful music management company, but of late their relationship has become strained, particularly over Jack's resentment of Ivan's many post-marital affairs with associates, employees and clients of the firm and all behind the back of his loyal wife, and Jack's long-term friend, Catriona. When Jack comes over from his base in LA for Ivan's 40th birthday only to find him in a compromising situation with one of his young clients, their relationship deteriorates further. As if Jack doesn't have enough to deal with, there's Kendall Bryce, a reality TV show starlet turned singer who is proving to be a handful, despite the best efforts of Jester photographer Lex, who worships Kendall without any reciprocation. But with Kendall moving to London to develop her career, she leaves the watchful gaze of Jack and Lex and falls under the guardianship of Ivan and everything begins to implode. New alliances are formed and loyalties tested. And when new starlet Ava emerges on to the scene, she becomes the centre of old rivalries. Friends and Rivals is a sharply drawn and delightfully told story of the search for fame and its price on families, friendship and love. A page-turning read that gets inside the head of all of its characters; it is a real tour de force. (JC)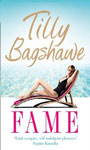 Fame (2011)
Beautiful actress Sabrina is on a downward spiral of the Lindsay Lohan meets Mel Gibson kind. But she is offered a career-saving role when respected director Dorian casts her as Cathy in Wuthering Heights, starring opposite dishy five-million-pound man Viorel as Heathcliff. The film may also be the saving grace for Tish, a child welfare worker who's been called back from her Romanian orphanage to her family's estate in England, after her unreliable brother Jago left it to go to wrack and ruin. With a location scout choosing Loxley Hall to masquerade as Thrushcross Grange, the cast and crew soon arrive on Tish's doorstep. Sabrina is stir-crazy, Dorian is troubled by his needy wife and a rival director with a vendetta, and Viorel is finding it hard to maintain his film set celibacy. Set in England, Romania and Los Angeles, this has all the usual bonkbuster elements - betrayal, infidelity, rivalry - just try to stop yourself from turning the pages as this story climaxes in a bitterly fought Oscar campaign. If you always shy away from over-the-top bonkbusters because you deem them unworthy, this one might make you change your opinion.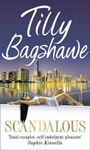 Scandalous (2010)
Sasha Miller is an academically gifted girl with a passion for science. But after being betrayed by her Cambridge professor Theo Dexter, she leaves in disgrace to study business at Harvard. As Theo's star continues to rise - taking science to the masses through his TV series - Sasha becomes a high-flying businesswoman. But her greed for money is solely motivated by her desire to ruin Theo. You know all along that the villain is going to get his just deserts, that his downtrodden wife Theresa is going to triumph and that Sasha is going to get her man, but just sit back and enjoy the ride. (PS Dear cover designer, pretty sure there was never a yacht in sight.)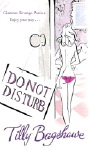 Do Not Disturb (2008)
When Honor Palmer takes over the running of her family's grand old Palmers Hotel in East Hampton, she is determined to restore it to its former glory. But first she has to go head to head with ambitious ladies man Lucas Ruiz, who's opening up tycoon Anton Tisch's latest luxury hotel on her doorstep. Check in for a five-star romp as this bonkbuster has it all - villains and divas, sex and dirty tricks, scandals and revenge.

---
Also by author:


The Show



The Inheritance



Flawless



Showdown



Adored

---