RELEASE DATES 2013
Want to be the first to know about which books are due to hit the shelves? Then keep an eye on our continually updated list of the upcoming releases. Please note release dates may vary from country to country. To have a book added to the list, email Steph.
What's in store for 2013:
JANUARY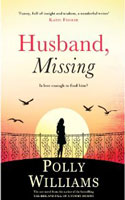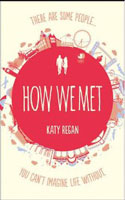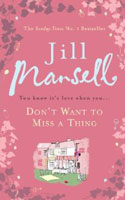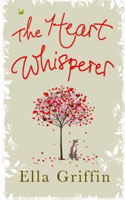 The First Last Kiss - Ali Harris
A Cottage by the Sea - Carole Matthews
Husband, Missing - Polly Williams
Here I Go Again - Jen Lancaster
How We Met - Katy Regan
Don't Want to Miss a Thing - Jill Mansell
The Surprising Life of Charlie Glass - Angela Woolfe
From This Moment On - Colette Caddle
Thick and Thin - Sarah Harte
The Lies You Told Me - Jessica Ruston
What If? - Martina Reilly
Sex, Lies and Bonsai - Lisa Walker
Cupcakes at Carrington's - Alexandra Brown
Three Little Words - Jessica Thompson
Vanity - Lucy Lord
The Heart Whisperer - Ella Griffin
A Passionate Affair with a Total Stranger - Lucy Robinson
Be Careful What You Wish For - Gemma Crisp
The Valentine's Card - Juliet Ashton
The Last Time I Saw You - Eleanor Moran
Seduction - Kate Forster
Essex Girls - Laura Ziepe
Mums Like Us - Laura Kemp
The Memory Box - Sarah Webb
Austensibly Ordinary - Alyssa Goodnight
The Lost Art of Mixing - Erica Bauermeister
The Love Child - Amanda Brookfield
Could It Be I'm Falling In Love? - Eleanor Prescott
Elimination Night - Anonymous
The Lost Soul - Gabrielle Pierce
Between You and Me - Margaret Scott
FEBRUARY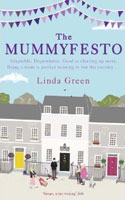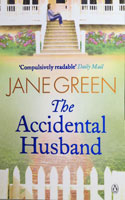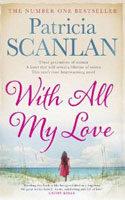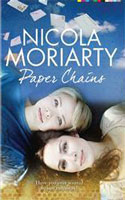 The Honey Queen - Cathy Kelly
Family Pictures (aka The Accidental Husband) - Jane Green
Pedigree Mum - Fiona Gibson
Farewell Dorothy Parker - Ellen Meister
Why Can't I Be You - Allie Larkin
The Baby Diaries - Sam Binnie
Paper Chains - Nicola Moriarty
An Enormously English Monsoon Wedding - Christina Jones
The Woman From Paris - Santa Montefiore
A French Affair - Katie Fforde
Bad Mothers United - Kate Long
Where There's a Will - Mary Malone
The List - Karin Tanabe
The Mummyfesto - Linda Green
The Pretty One - Lucinda Rosenfeld
With All My Love - Patricia Scanlan
I'll Take What She Has - Samantha Wilde
The Good Daughter - Jane Porter
The Truth About Love and Lightning - Susan McBride
MARCH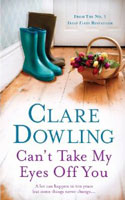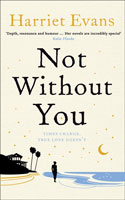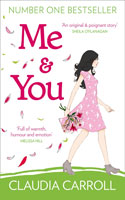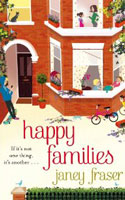 The Loveliest Chocolate Shop in Paris - Jenny Colgan
Happy Families - Janey Fraser
Heart Like Mine - Amy Hatvany
Me and You - Claudia Carroll
The Wisdom of Hair - Kim Boykin
The Compromise - Zoe Miller
Friendship Makes the Heart Grow Fonder - Lisa Verge Higgins
The Fame Game - Louise Fennell
Can't Take My Eyes Off You - Clare Dowling
Wonder Women - Rosie Fiore
Not Without You - Harriet Evans
The Paradise Guest House - Ellen Sussman
Market Street - Anita Hughes
Never Google Heartbreak - Emma Garcia
APRIL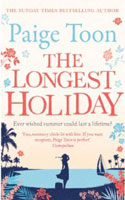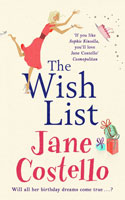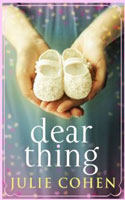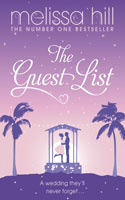 The Best of Us - Sarah Pekkanen
The Guest List - Melissa Hill
The Wish List - Jane Costello
Leftovers - Stella Newman
Dear Thing - Julie Cohen
The Longest Holiday - Paige Toon
Table for Seven - Whitney Gaskell
The Emergence of Judy Taylor - Angela Jackson
While We Were Watching Downton Abbey - Wendy Wax
Marriage Matters - Cynthia Ellingsen
The Smart One - Jennifer Close
The Mermaid of Brooklyn - Amy Shearn
The Antenatal Group - Amy Bratley
The Sea Sisters - Lucy Clarke
Nowhere But Home - Liza Palmer
Accidents Happen - Louise Millar
Perfect Wives - Emma Hannigan
Someday, Someday, Maybe - Lauren Graham
The Ex-Factor - Helena Frith Powell
MAY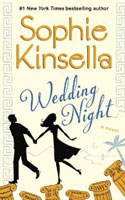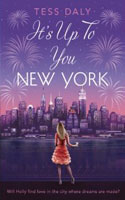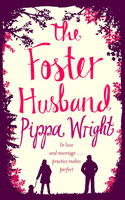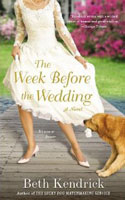 Wedding Night - Sophie Kinsella
My Life in Black and White - Kim Izzo
The Week Before the Wedding - Beth Kendrick
The Glass Wives - Amy Sue Nathan
The Lost Husband - Katherine Center
The Foster Husband - Pippa Wright
Wish You Were Here - Victoria Connelly
Vivien's Heavenly Ice Cream Shop - Abby Clements
The Desperate Wife's Survival Plan - Alison Sherlock
The Holiday Home - Fern Britton
Billy and Me - Giovanna Fletcher
The Repeat Year - Andrea Lochen
Elizabeth the First Wife - Lian Dolan
All the Things You Are - Clemency Burton-Hill
What a Mother Knows - Leslie Lehr
Primetime Princess - Lindy DeKoven
The Star Attraction - Alison Sweeney
The Lying Game - Tess Stimson
J'Adore Paris - Isabelle Lafleche
It's Up to You New York - Tess Daly
By Design - Jayne Denker
All the Summer Girls - Meg Donohue
The Original 1982 - Lori Carson
Love Me Anyway - Tiffany Hawk
Something in Common - Roisin Meaney
The Man of Her Dreams - Kate McCabe
The Love Wars - L. Alison Heller
JUNE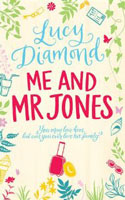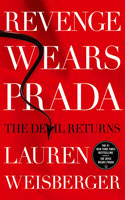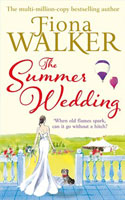 Revenge Wears Prada - Lauren Weisberger
About a Girl - Lindsey Kelk
The Summer Wedding - Fiona Walker
Beautiful Day - Elin Hilderbrand
Hidden - Catherine McKenzie
Me and Mr Jones - Lucy Diamond
The Widow Waltz - Sally Koslow
Ladies Night - Mary Kay Andrews
Wicked Ambition - Victoria Fox
Save the Date - Allie Spencer
He's the One - Katie Price
Time Flies - Claire Cook
If the Shoe Fits - Megan Mulry
Things We Never Say - Sheila O'Flanagan
Always You - Erin Kaye
Sisterland - Curtis Sittenfeld
The Other Side of Wonderful - Caroline Grace-Cassidy
Skinny Bitch in Love - Kim Barnouin
Two for Joy - Helen Chandler
Hubble Bubble - Jane Lovering
JULY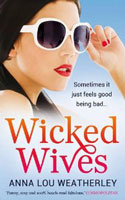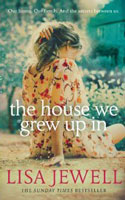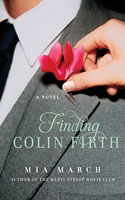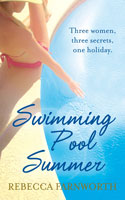 The State We're In - Adele Parks
The House We Grew Up in - Lisa Jewell
A Night on the Orient Express - Veronica Henry
Chose the Wrong Guy, Gave Him the Wrong Finger - Beth Harbison
Party Games - Jo Carnegie
Midsummer Magic - Julia Williams
Recipe for a Happy Life - Brenda Janowitz
Finding Colin Firth - Mia March
The Letter - Maria Duffy
Brooklyn Girls - Gemma Burgess
The Secrets Women Keep - Fanny Blake
Wicked Wives - Anna-Lou Weatherley
The Sleeper - Emily Barr
Swimming Pool Summer - Rebecca Farnworth
Down and Out in Bugtussle: The Mad Fat Road to Happiness - Stephanie McAfee
The Life List - Lori Nelson Spielman
In the Summer Time - Judy Astley
The Son-in-Law - Charity Norman
Deep Blue Sea - Tasmina Perry
An Englishwoman in New York - Anne-Marie Casey
Love is a Thief - Claire Garber
Big Girl Panties - Stephanie Evanovich
On Grace - Susie Orman Schnall
The Last Goodbye - Caroline Finnerty
AUGUST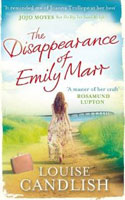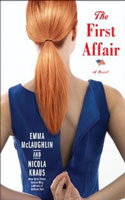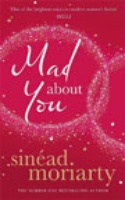 The Disappearance of Emily Marr - Louise Candlish
The First Affair - Emma McLaughlin and Nicola Kraus
My Husband Next Door - Catherine Alliott
It's Raining Men - Milly Johnson
Coco's Secret - Niamh Greene
The First Time I Said Goodbye - Claire Allan
Playing Grace - Hazel Osmond
Mad About You - Sinead Moriarty
Killer Queens - Rebecca Chance
SEPTEMBER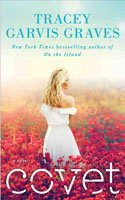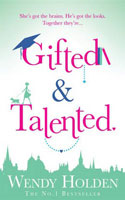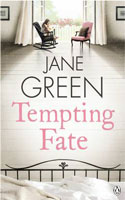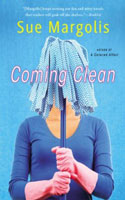 Coming Clean - Sue Margolis
Tempting Fate - Jane Green
Calling Mrs Christmas - Carole Matthews
Covet - Tracey Garvis Graves
The Reunion - Amy Silver
Gifted and Talented - Wendy Holden
The Suite Life - Suzanne Corso
The Partner Track - Helen Wan
Another Way to Fall - Amanda Brooke
Who Asked You? - Terry McMillan
The Awesome Girl's Guide to Dating Extraordinary Men - Ernessa T. Carter
Amelia Gray's Fireside Dreams - Abby Clements
Six Postcards Home - Michelle Jackson
OCTOBER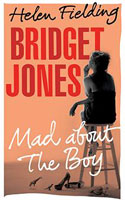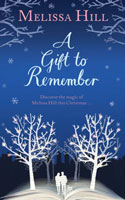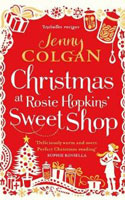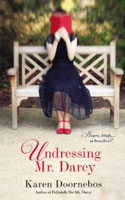 Bridget Jones: Mad About the Boy - Helen Fielding
A Gift to Remember - Melissa Hill
Undressing Mr. Darcy - Karen Doornebos
Glittering Fortunes - Victoria Fox
There's More to Life than Cupcakes - Poppy Dolan
If I Could Turn Back Time - Nicola Doherty
Younger, Thinner, Blonder - Sue Watson
NOVEMBER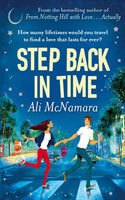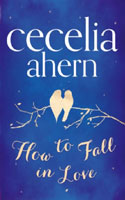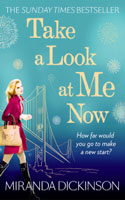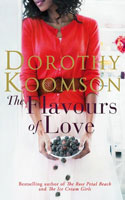 How to Fall in Love - Cecelia Ahern
Step Back in Time - Ali McNamara
Is This Love? - Sue Moorcroft
Wish Upon a Star - Trisha Ashley
The Whole Golden World - Kristina Riggle
Christmas at Claridge's - Karen Swan
Christmas at Rosie Hopkins' Sweetshop - Jenny Colgan
The Proposal - Tasmina Perry
The No-Kids Club - Talli Roland
Just for Christmas - Scarlett Bailey
Take A Look At Me Now - Miranda Dickinson
The Flavours of Love - Dorothy Koomson
The Theory of Opposites - Allison Winn Scotch
DECEMBER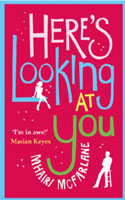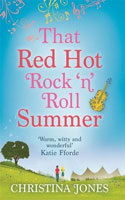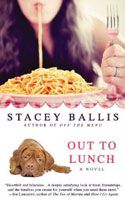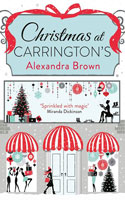 Here's Looking at You - Mhairi McFarlane
Out to Lunch - Stacey Ballis
Christmas at Carrington's - Alexandra Brown
Keep Calm and Carry a Big Drink - Kim Gruenenfelder
I Heart Christmas - Lindsey Kelk
That Red Hot Rock 'n' Roll Summer - Christina Jones
Summer at the Lake - Erica James
The Best Thing I Never Had - Erin Lawless
The List - Joanna Bolouri
Chocolate Cake for Breakfast - Danielle Hawkins
The Rumour Mill - Roxy Jacenko
* Not all books are confirmed. Titles and covers may change.
---
---