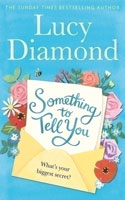 Something to Tell You - Lucy Diamond 2019
After Frankie's mother's death, she finds a letter that reveals her real dad is actually a guy called Harry Mortimer. So Frankie, an artist, heads to York to find him, stumbling across his 50th wedding anniversary party. The result is his shocked wife, Jeanie, takes off on their second honeymoon trip alone. Meanwhile, Harry's other family members are facing issues of their own, including weight loss queen Bunny who is keeping a big secret and Robyn who is wondering why her husband has become so distant lately. This is a really enjoyable read about a family you'll grow to love. Lucy Diamond always shines with her heartwarming storytelling and interesting cast of characters.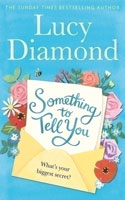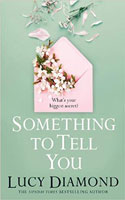 Family secrets are revealed and loyalties tested in Lucy Diamond's latest novel, Something to Tell You.
The summary says: "When Frankie stumbles upon an unopened letter from her late mother, she's delighted to have one last message from her ... until she reads the contents and discovers the truth about her birth. Brimming with questions, she travels to York to seek further answers from the Mortimer family, but her appearance sends shockwaves through them all.
Meanwhile, Robyn Mortimer has problems of her own. Her husband John has become distant, and a chance remark from a friend leads Robyn to wonder exactly what he's not been saying. Dare she find out more?
As for Bunny, she fell head over heels in love with Dave Mortimer when she first arrived in town, but now it seems her past is catching up with her. She can't help wondering if he'll still feel the same way about her if he discovers who she really is - and what she did.
As secrets tumble out and loyalties are tested, the Mortimers have to face up to some difficult decisions. With love, betrayal and dramatic revelations in the mix, this is one summer they'll never forget." Something to Tell You is out in January 2019.