SARAH TUCKER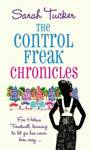 The Control Freak Chronicles (2009)
Helena Treadwell has worked hard to get her life sorted since divorcing her control freak husband Leonard and moving to her hometown of Castleford with her son Freddie. But things start to unravel when she loses her radio presenting job, her beloved father is seriously ill and Leonard announces he's moving to town, with the other woman that Helena has never met. Helena gets the opportunity to produce a TV documentary on why Castleford produces such well-rounded individuals and finds herself drawn to its director Will. The story examines control freaks in all guises from parents, bosses and spouses, as Helena deals with why her ex still yanks her chain.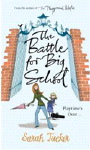 The Battle for Big School (2007)
With only 50 places on offer for The Oaks, the best grammar school in Letchbury, parents are working hard to win their child one of the spots - hiring tutors, schmoozing at the golf club, selling a kidney. When Lily has her parent interview, she realises she may be letting down her son, Tim, by not being involved enough in community matters. So the former fashion editor of De Rigueur magazine ropes her friends Julie, Karen and Paul into organising a fashion show to raise money for their school library. But journalist Karen seems too preoccupied to help and it soon becomes clear that life - and the selection process - just isn't fair.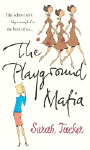 The Playground Mafia (2006)
Newly divorced, Caroline moves with her four-year-old son Ben to Frencham where her two childhood best friends Heather and Eva live. They warn her about the playground mafia - a group of women who rule the local school with their condescending attitudes. At first Caroline is welcomed into their circle when Ben befriends the son of the PTA's head honcho. But after the women take aim at Heather, the gloves are off - literally. Meanwhile Caroline's love life may be looking up when she runs into a former classmate, Peter. A good concept on paper, this never really went anywhere - Caroline's foes were not particularly well-drawn characters and the conflict often swung between being either over-dramatic or boring and repetitive.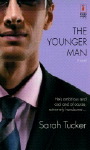 The Younger Man (2005)
Divorced divorce lawyer Hazel is about to hit 40, her daughter is about to move out and she is happy without a man. But then a new partner joins her law firm - 29-year-old Joe - and Hazel can't stop blushing like a besotted teenager. She couldn't go there ... could she? Meanwhile her friends are facing life-changing moments - Fran is about to get married, Carron is about to get divorced, Valerie is about to have a baby, and Doreen is about to find out you can't plan everything in life.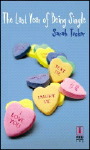 The Last Year of Being Single (2003)
This book - a case study in a flawed character - is written in diary form and tracks a year in the life of Sarah Giles, who has been dating banker Paul for five years. While he may appear to be the perfect partner to everyone else, he has a controlling personality and Sarah isn't happy with the way the romance has died. She begins an office flirtation with a womanising client called John Wayne. Soon the illicit lunch dates and sexy text messaging lead Sarah to betray the "sweet guy for the devil in the deep blue sea". Then Paul proposes at Christmas time, with the wedding planned for nine months away. Sarah needs to work out who she wants to be with - before her double life does her head in. Sarah's story continues in the sequel The Last Year of Being Married.

---
Also by author:


School's Out



The Last Year of Being Married
---