MEGAN CRANE
I Love the 80s (2011)
Jenna's obsession with the 80s means she's totally suited for her job at New York music channel Eighties TV. She has an enviable knowledge of all things of the era and she still dresses like a member of Bananarama. Even her office walls are plastered with posters of 80s pop idols, including her childhood crush Tommy Seer, lead singer of the Wild Boys, who died in his prime. Her best friend, Aimee, wishes she would instead start living in the 21st century. A freak accident sees Jenna hurled back in time to 1987, where she gets to work with Tommy up close and personal in the months leading up to his death. Can Jenna save him from his fate and is he really worthy of being the man of her dreams? Crane pretty much had me at the title with this one. A teen of the 80s myself, it was great to go back in time and compare that world to the one we live in now. Although I would have loved to see even more pop cultural references, this funny and totally absorbing time-travel romance story works for readers from any generation.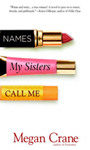 Names My Sisters Call Me (2008)
Courtney Cassel is thrilled when her boyfriend Lucas proposes. Courtney views her engagement as the perfect time to reconnect with her estranged sister Raine. Six years before, Raine, the fun-loving middle sister, ruined oldest sister Norah's wedding. Norah has never forgiven Raine for her actions and is furious when Courtney considers contacting her. Courtney decides to accompany her fiance to California on his business trip in order to locate Raine. Courtney soon finds her and realises that her sister is still with Matt, Courtney's first love. Soon Courtney is questioning every decision in her life, including whether she can marry Lucas if she is still in love with Matt. This is a great story about sisters and struggling with life's "what-ifs". (AO)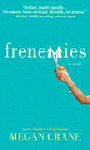 Frenemies (2007)
As her 30th birthday approaches, Gus Curtis is determined to get her life in order: the perfect boyfriend, a great job and an "adult" apartment. But finding her boyfriend kissing one of her closest friends causes her life to rapidly become a tale of middle school antics. And while she focuses on stealing back her boyfriend, she inadvertently exposes her own frenemy behaviour. From blueberry bridesmaid dresses to drunken karaoke, Gus quickly loses control of her life. Turning 30 can be stressful, just ask Gus. Your best friends can become your enemies. And your enemies? Well, they might just end up naked in your bed. This book will not only make you laugh but you may also find yourself wanting to scream at some of the characters. It is one of my favourites because it proves how thin the line between love and hate truly is. (ML)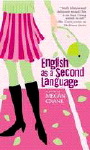 English as a Second Language (2004)
Twenty-six-year-old Alex Brennan was bored in her New York job but not sure what direction her life should take. So when an ex-boyfriend tells her she could never get into graduate school in England, she does just that. Arriving at a northern campus with its hideous architecture and dreary weather, she begins an master's degree in literature - discovering pints and pubs, getting a crush on her hot lecturer and making a strange assortment of friends - and enemies. What she discovers is that instead of running away from home, she may have actually found it.

---
Also by author:


Once More With Feeling



Everyone Else's Girl

---