MAY VANDERBILT and ANNE DAYTON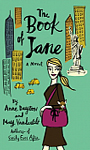 The Book of Jane (2007)
Jane Williams seems to have it all - a dream PR job, the perfect Manhattan apartment and a guy she wants to marry - but she loses it all in a heartbeat and her life is suddenly worse than anything she could have ever imagined. Being down and out, Jane starts to wonder if God doesn't have something better planned for her. Maybe having it all isn't necessarily the best thing for her. This is a heart-warming tale of a girl who lost her way in the world and with a little help from above begins to find out what is really important in life. Based on the Book of Job in the Bible, its premise works really well and the book is filled with humor, heartache and self-reflection. (AS)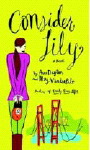 Consider Lily (2006)
Lily Traywich works in the children's wear section of her parents' department store. She's Christian, goes to Super Single Sundays, has never had a boyfriend and writes a fashion victim's blog. After a bad press report about a store fashion parade that she organised, Lily allows best friend and fashionista Reagan to make her over. Soon Lily is dressing in the latest fashions and is even dating. But is her new way of life causing her to lose hold of everything that matters?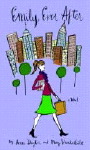 Emily Ever After (2004)
Emily Hilton wants out of her small hometown and she gets the perfect opportunity when she lands a job as an editorial assistant at a New York publisher. She thinks she's found the perfect man in Bennett - he's from a rich family and only dates Christians. But as she struggles over a controversial book and a flirtation with a boy from back home, maybe Emily was better off back where she belonged.

---
---