MADELEINE WICKHAM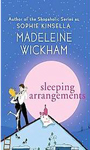 Sleeping Arrangements (2001)
Chloe is desperate for a break and when old friend Gerard offers his Spanish villa, she thinks it'll be the perfect place for partner Philip to escape his work problems. For workaholic Hugh and high-maintenance Amanda, they need to be out of their house while it is renovated. Gerard too offers them use of his villa - for the same week. As the families - including an outrageous Australian nanny - try to settle into the villa without stepping on each other's toes, it seems Chloe and Hugh have a past history. Was it all an innocent mistake or did Gerard plan it all along? You could just see this comedy of manners being played out on the stage.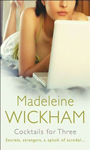 Cocktails for Three (2000)
Maggie, Roxanne and Candice are best friends who have all found success as employees of Londoner magazine. They look forward to their monthly tradition of meeting at the hip Manhattan Bar to catch up with each other's lives and gossip over cocktails. Each woman has a secret which she feels as though she cannot tell anyone. Maggie can't tell anyone how she truly feels about her recent life changes, Roxanne must keep hidden the identity of her married lover and Candice feels she must make amends for her family's shameful past. Could these secrets tear them apart? This is a great story about the strength and challenges of friendships and the power of secrets. (MF)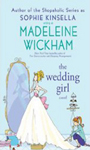 The Wedding Girl (1999)
Milly is about to get married to Simon, heir to a multi-million-dollar family business - and her social-climbing mother has run herself ragged organising an elaborate wedding in Bath. Only problem is just days before the nuptials, the photographer remembers Milly from a decade earlier - when he took her photo on the steps of an Oxford registry office. She had just married Allan, an American who wanted to stay in Britain with his gay lover. And it seems they never divorced nor has Milly mentioned her first marriage to her fiance. Will the wedding she really wants still go ahead? Meanwhile her career-oriented sister Isobel is keeping a secret of her own.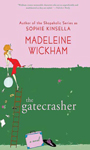 The Gatecrasher (1998)
Heard of Wedding Crashers? This book is the complete opposite - Fleur Daxney is a funeral crasher. Beautiful Fleur has a whole wardrobe dedicated to the colour black. Armed with a copy of The Times' obituaries and the help of her two gay friends Johnny and Felix, she gatecrashes the funerals and memorials of the rich and wealthy, preying on the rich men in their most vulnerable moment. When Fleur decides to attend the memorial service for Emily Favour, pretending to be a long-lost friend, she decides as usual to prey on the widower, Richard. However after spending a couple of weeks with him and his family, Fleur experiences something she hasn't felt before - is it love or guilt? As time wears on, Fleur is faced with the biggest decision of her life - is it her time to end her gatecrashing ways and settle down? (PP)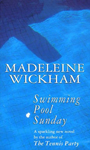 Swimming Pool Sunday (1997)
It is the annual pool party at the Delaneys, where Hugh and Ursula invite the village along to raise money for charity. Louise's young daughters Amelia and Katie were going fishing with their father Barnaby but end up changing their minds. Louise is happy to see her daughters but could do without her estranged husband watching her with her new boyfriend, lawyer Cassian. When Katie is hurt in a diving accident, the village is split as recriminations turn into a legal stoush.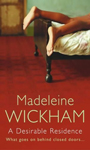 A Desirable Residence (1996)
This centres around a house in England and the three families connected to it. Liz and Jonathan Chambers are saddled with two mortgages and mounting debt when they buy a tutorial college. Realtor Marcus Witherstone appears to be their knight in shining armour when he finds Ginny, a glamorous PR girl, and her once-famous actor husband Piers to rent the Chambers' house. The Chambers' teenage daughter Alice starts a friendship with the new tenants that soon borders on infatuation. Marcus' wife, Anthea, an overbearing stay-at-home mother, enrols son Daniel in the Chambers' tutorial college, hoping that he will receive a scholarship to the prestigious Bourne College. The novel focuses on how the lives of these three very different families quickly intertwine through adultery and greed. (AO)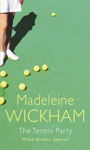 The Tennis Party (1995)
In this debut novel, insurance salesman Patrick has invited three couples over to his English country home for a weekend of socialising, tennis and Pimm's. What he hasn't told his wife Caroline is that he's also hoping to sign up a new client so he makes a huge bonus this year. There's art dealer Charles and his aristocratic second wife Cressida, their impoverished former neighbours Stephen and Annie; and their next-door-neighbour Don and his daughter Valerie. As Don gets competitive on the tennis court, Patrick plays underhand in his office and Cressida is served a nasty shock, a surprise guest turns up. This comes across rather like a play, and the author has obviously made use of her background as a financial journalist.

---
---