LOUISE BAGSHAWE
now writing as Louise Mensch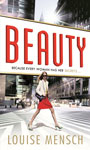 Beauty (2014)
Dina Kane has not had an easy life. Her mother never wanted her, her father died in an accident, while her brother was the only one allowed to get a college education. But Dina grew up determined to get ahead. Ambitious and beautiful, her enterprising ideas to increase sales and flip property see her rise from waitress to become a major force in the beauty industry. But you can't get to the top without forming enemies and there's someone from her past who is hellbent on revenge. This story flowed smoothly from Dina's early life and she is a remarkable, kick-arse character, with her flaws, motivations and successes readily explained. With a thwarted romantic interest coming in the form of multi-millionaire Joel Gaines, the plot is fast-moving and carefully constructed. However the confrontation at the end fizzled and certainly wasn't the tension-filled scene this otherwise top-notch story deserved.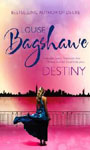 Destiny (2011)
Kate Fox is on a mission in life, to just get by until she marries her rich husband. It is after all her "destiny". When she succeeds in nabbing media mogul Marcus Broder she thinks she has surpassed even her own ambitions. With more money then she could ever spend, and a life filled with nothing more than society functions, what else is there to want? Yet it isn't long before Kate realises that maybe she's given up too much and that her destiny isn't all it's cracked up to be. After Kate realises her mistakes will she be able to escape the shackles of her husband or the gold-digger label? This is the kind of book you can read effortlessly as it's really well written and difficult to put down. Although the story is a little predictable at times, and Kate can be a little too perfect, all in all it's enjoyable and worth a read. (AB)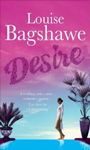 Desire (2010)
Lisa Costello wakes up the morning after her wedding at an exclusive Thai resort to find her new husband Josh, an influential movie producer, stabbed to death and the knife in her hand. They had argued the night before, she had had a lot to drink - had she killed him? Lisa - who is not some dim trophy wife - goes on the run, needing to get out of the death penalty country before the police catch up with her. What follows is an action-packed race through Hong Kong and Europe, with USA Weekly journalist Sam Murray - who was once trained by the FBI - also on her trail. As the pair try to work out who was behind the hit, the assassin is closing in again. The running from an assassin while the sexual tension builds plot was just too similar to her previous novel Passion and the love scenes - which I guess are necessary for a book in this genre - were plain distracting. But negatives aside, just try to put down this addictive mix of danger and desire.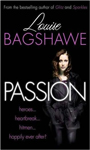 Passion (2009)
Years after her parents make her annul her marriage to poor student Will, Melissa has retreated into life as an academic. Both her parents are now dead - her father recently died in an accident in Italy - while Will is now a banking billionaire and ready to marry a gorgeous doctor. But when four people are murdered, Will, a former MI6 spy, puts together the pieces and links all the deaths to Melissa's father, an Oxford professor. Believing her to be the next hit, he whisks her away just in the nick of time and they go on the run. For those who like their chick lit served with assassins, deadly chases and international conspiracy plots - and just a touch of passion.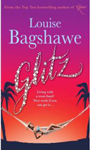 Glitz (2008)
The Chambers cousins - socialite Juno, academic Athena, wannabe actress Venus and trendy Diana - have spent the past few years being trust fund princesses courtesy of their reclusive Uncle Clem. But now he has announced that he's picked a young bride, Bai-Ling, and within the year their annual half-a-million-pound allowance will end. The four women hope to stop the wedding by humiliating Bai-Ling in London society and in order to show they are not threatened by the loss of the trust fund they each take on careers. There's a few plot holes amid the glitz but grab it if you're looking to read about designer clothes, powerful men, glamorous careers, lavish property and what it's like to be rolling in money.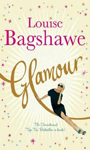 Glamour (2007)
Texan glamour girl Sally Lassiter, smart English girl Jane Morgan and Jordanian beauty Helen Yanna meet at a rich Beverly Hills high school. The three girls form a pact to stick together. Financial catastrophe forces Jane and Sally to drop out of school while Helen is forced into an arranged marriage and sent to Egypt. Over the next few years, the girls individually obtain incredible business success. The three women find each other years later in LA and join forces to open a luxurious store, Glamour. Love, success and power complicate the lives of these women as they struggle to keep their friendship. (AO)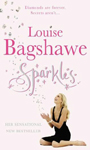 Sparkles (2006)
Sophie has an enviable life as the wife of Pierre Massot, the head of the incredibly wealthy Massot jewellery firm. There is a certain comfort that comes in being Pierre's obedient wife, keeping the home fires burning and looking after their opulent chateau, all of which Sophie enjoys immensely. But when Pierre suddenly disappears one day, her life becomes a saga of horror and sadness. She suffers quietly for seven long years. And then finally, she takes a decisive step of declaring her husband dead and taking over his business empire. Suddenly, she is thrown into a web of scandal and danger that threaten to destroy her. She also learns secrets about her husband that he had tried to conceal. This gripping tale of love, ambition and betrayal will keep you riveted right up the last page. It is by far one of Bagshawe's best books, highly addictive with a carefully crafted and well-executed plot. (AC)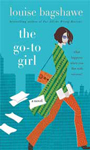 The Go-to Girl (2004)
aka Monday's Child
Anna Brown is a self-described ugly girl living in London. She shares an apartment with two annoying models and works as an underpaid script reader. Anna's big break comes when Mark Swan, a sexy and powerful movie director, takes her under his wing. Anna is immediately attracted to Mark, however, her lack of self-esteem convinces her that he could never fall for a girl like her. So Anna starts dating Charles, a wealthy but unattractive man, who she feels no spark for. And when Charles proposes, Anna is torn whether to let Mark Swan know her true feelings or marry a man she feels nothing for. This novel has entertaining well-developed characters and the heroine reminds me of Bridget Jones. (AO)

The Devil You Know (2003)
Rose Fiorello grew up in New York and has a vendetta against Rothstein Realty, the company that years earlier forced her father out of business. Rose's situation is complicated when she starts to fall for the man who is the heir to the Rothstein fortune. Poppy Allen is a spoiled LA girl. She rebels against her parents and goes into the music business. She works from the bottom up and becomes a successful music manager. Her rock'n'roll lifestyle is threatened when she falls in love with a southern, conservative Senator. Daisy Markham was unhappy until she found herself through writing. She soon becomes an international best-selling author. She falls in love with her best friend, however, she doesn't tell him until he is happily married. This novel follows the life of these three women who, after discovering they are connected, unite for revenge against the person responsible for splitting them apart. (AO)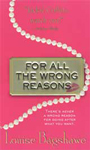 For All the Wrong Reasons (2000)
aka A Kept Woman
Diana Foxton is British, beautiful and married to publishing powerhouse Ernie Foxton. When the Foxtons move to New York City, Diana's days as a trophy wife are filled with shopping and hosting glamorous parties. But her life comes to a sudden halt when she catches her husband in bed with another woman. She is suddenly poor, on the brink of divorce, and shunned by New York society. Diana finds herself joining forces with Michael Cicero, a womanising blue-collar publisher, who has also been the victim of Ernie Foxton's unscrupulous behaviour. The two start a company and fight to make it a success. Along the way, Mike and Diana heat up the book with plenty of steamy sex scenes. (AO)

---
Also by author:


Career Game



Tuesday's Child



When She Was Bad



Venus Envy



Tall Poppies



The Movie



Career Girls

---