LIZZIE ENFIELD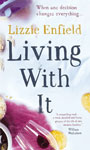 Living with It (2014)
Isobel and Ben have known each other since their uni days. Isobel met her husband, Eric, through Ben and the three have stayed close. But when Isobel, Eric and their family join Ben, his partner Maggie and baby daughter Iris, on a group holiday with several other old friends, the consequences for all of them are completely unexpected. Isobel's daughter, Gabriella, is discovered to have measles and later Ben's daughter Iris suffers deafness. Isobel knows that if she'd had Gabriella vaccinated this wouldn't have happened but she can't change things now, as much as she wants to. Eric, who she looks to for support, offers her nothing but further recriminations. Ben decides he can't let Isobel get away with it and pursues legal action. With a focus on the MMR debate and the issues and consequences surrounding it, this really is a gripping and original story. Splitting the narrative between Isobel and Ben allows for both sides of the argument to emerge and to thoroughly divide and test loyalties. The author has done a wonderful job showing the moral complexities and uncertainties of the issue, although at times Isobel does come across as too detached. Ben and Isobel's background adds further complexities to the story, however this felt a bit expendable, especially as there is no real development or resolution. Occasionally, I would have liked to have seen Eric's perspective as well, but I understood the reasons the author chose not to. Similarly, I wanted a bit more from the denouement and resolution, but having said that the ending is thrilling and unexpected and overall this is a really unique and engaging book. (JC)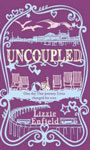 Uncoupled (2012)
Holly is on the Brighton-to-London train when it is involved in a deadly accident in a tunnel and she is left trapped in a carriage. Not sure what has happened, and whether he is endangering his life by staying, another commuter, Daniel, holds her hand until the emergency services reach her. Holly, a radio producer, is determined to show that life goes on and soon heads back to work. But she finds that she is more comfortable talking to Daniel than her own husband, Mark, who is absorbed with his work problems and training for a marathon. Meanwhile another commuter Anne-Marie lost her husband and is just wanting to reach out to someone who might understand. Enfield is finding herself a niche for stories that focus on women whose marriages are under strain when they meet another man they connect with.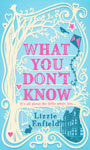 What You Don't Know (2011)
Helen's husband, Alex, has just booked an appointment to have a vasectomy when she interviews new author Graham Parks. Even though he's not half as good looking as her actor husband, Helen, a part-time journalist and mother of two, realises she fancies Graham and so begins their secretive liaisons. Meanwhile she is worried that Alex, who is often away filming his TV show in Manchester, may have a thing for his new sexy co-star, Venetia. With lots of clever observations, this cautionary tales looks at what happens in a long-term marriage when partners are tempted to look elsewhere.

---
---