KATIE AGNEW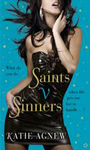 Saints v Sinners (2010)
The patriarch of the ultra-wealthy LaFata family has gone missing - presumed drowned after his yacht is found drifting off the coast of Monaco. For the children that Fatty left behind - daughters Francesca and Angelica and son Carlo - their troubles are only beginning. Francesca has been running the family company but is unaware of the shady deals her father's been involved in. Angel is a regular on the wild party scene - how low does she need to go to hit rock bottom? Carlos has just slept with his best friend's girl and even with all the mayhem surrounding his dad's disappearance, he can't get her out of his mind. Meanwhile a Scottish journalist called Robbie has been after Fatty for years and is about to join the media pack descending on Monaco. This is a fast-paced read which has as many twists as the Cote d'Azur roads - but most are too obviously signposted to take the reader by surprise. For those who like stories about what is rotten behind the facade of glam lives.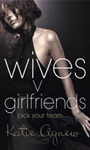 Wives v Girlfriends (2009)
Glamour model Jasmine has risen from an unfortunate background - and is now getting married to premiership soccer player Jimmy. But Jimmy is having trouble controlling himself when he drinks, someone is blackmailing her about a shameful secret from her past and her godfather Charlie has his own troubles running from his ex's powerful underworld father. Meanwhile her next-door neighbour, actress Lila, is worried that her age and fading beauty is making her Oscar-nominated husband Brett play away. Lila's friend, Maxi, is three times divorced but still desperate to get another ring on her finger - this time courtesy of her older Latin lover, singer Carlos. Then there is Grace, who as a journalist, wants to get to the bottom of all their stories. Set between London and Marbella in Spain, this mixes glamour with a dark plot that will keep you guessing to the end.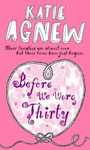 Before We Were Thirty (2004)
New parents Rachel and Simon think the best place to bring up their son is in a village outside Bath. While Simon continues working in London, Rachel's PR days are far behind her as she comes to terms with the loneliness of rural living. But she soon meets some of the other women from the area. Snooty Harriet lives at the centuries-old manor house, while glamour model Bianca lives with her pop star husband TJ in a newly built mansion. Then there's the hippie Summer who clearly is hiding from someone. When the wealthy Jack moves in, he befriends all the women. It's quite obvious to the reader - if not the women - who Jack really is but despite some of the book's predictability, it is still an enjoyable read.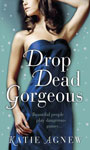 Drop Dead Gorgeous (2003)
Laura is a journalist on a glossy magazine when she gets the job offer of a lifetime - to host a cool TV program. She soon finds herself on the right side of the A-list rope at events, and becomes close to actress Lucy Lloyd and rock star Ricky Jones. She falls into their hedonistic world of sex, drugs and rock'n'roll. With a body doctor on board to get her into appropriate shape for TV, her Scottish family isn't impressed with the new TV star. Meanwhile Laura buys a rundown London house and a friend of the family, Adam, steps in as builder. This is an eye-opening read about a woman being sucked into the dark side of stardom.

---
Also by author:

The Inheritance



Too Hot to Handle
---