JILL KARGMAN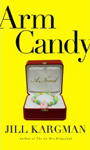 Arm Candy (2010)
Eden is a gorgeous muse to the infamous painter Otto. They have been together for 20 years and have a son together. Eden has always ignored Otto's womanizing and partying ways. However, as she prepares to turn 40 she begins to question the life she has chosen. Eden soon starts a steamy relationship with New York City's most eligible bachelor, Chase Lydon. As Eden and Chase's relationship heats up, a man from Eden's past resurfaces and she is forced to decide whether to take a chance on true love. A fun book that gives the reader a look into the life of the rich and fabulous of New York City. (AO)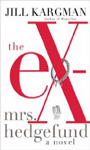 The Ex-Mrs. Hedgefund (2009)
Holly Talbott has it all - a great husband Tim and she feels blessed that she is able to stay at home with her son Miles and not feel pressured to work. She loves that her sister-in-law Kiki is her best friend and is able to confide in her. One day Kiki tells her that she is leaving her husband, Hal. So Holly is forbidden by Tim and her mother-in-law from speaking to Kiki ever again since she has betrayed the family. But Holly starts seeing Kiki secretly. One day when she is out with Kiki, Holly sees Tim in the arms of another woman. She is faced with a hard decision of living with his infidelities or divorcing him. At times the book is slow to get to the point and the diagrams are frustrating. But if you can get past that, the book does get better during the second half.(CG)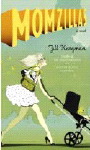 Momzillas (2007)
Welcome to the Upper East Side - a world of competitive mothering where the toddlers are bilingual and have pacifier consultants and the Chanel-wearing mothers are assisted by a team of helpers. Hannah moves into the neighbourhood with her banker husband, Josh, and two-year-old daughter, Violet. With her overbearing, socialite mother-in-law Lila now dropping in without warning, Hannah soon learns she must play ball and get Violet into the right nursery. She meets some of the yummy mummies, including Bee, who sees herself as the queen bee of her social set, and Hallie who can't stop her "momologues" about her genius daughter. Feeling adrift in her new jungle while Josh works long hours, she meets up with her former art tutor and college crush, Tate.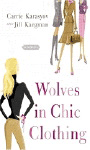 Wolves in Chic Clothing - with Carrie Karasyov (2005)
When Pelham jewellery store salesgirl Julia Pearce delivers a necklace to Lell, the store's heiress, on her wedding day, it gives her a pass into a different world. Lell and her friends, bitchy Polly and sweet Hope, adopt natural beauty Julia like modern day Henry Higgins. Lell gives the aspiring jewellery maker a job as her assistant and introduces her into Park Avenue society. But then Lell's new husband Will lets his roving eye land on Julia and the pack turn on her.

---
Also by author: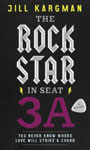 The Rock Star in Seat 3A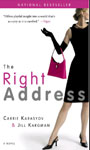 The Right Address

---