JENNIFER CRUSIE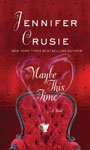 Maybe This Time (2010)
This paranormal chick lit novel centres on free spirit Andie Miller. Andie is ready to move on with her life and marry fiance Will. In order to face her future she must make a clean break from her ex-husband, straight-laced North Archer. She shows up at North's law office and hands him the alimony cheques that he has been sending her for the past 10 years. When North asks her one last favour, she reluctantly agrees. North has been left as guardian to two orphans who have driven away three nannies and he needs her to handle the situation. The orphans are living in the country in a dilapidated haunted house. Andie immediately bonds with the children and starts to see the ghosts that are haunting the house. When Andie's ex-brother-in-law, ex-mother-in-law, a news reporter, a parapsychologist, a medium, her mother and her fiance show up at the house, Andie is overwhelmed by the chaos. The one person who Andie can count on to fix everything is North. (AO)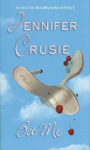 Bet Me (2004)
Minerva Dobs has just been dumped by her boyfriend when she overhears him making a bet with Cal Morrisey that he can bed her in a month. She accepts a dinner date with Cal, and at the end they agree not to see each other again. But fate intervenes and over time, they bond over donuts, chicken masala, his nephew Harry and find that there is something between them. If that bet wasn't hanging over them maybe they could take the biggest gamble of all - a shot at true love.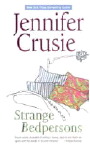 Strange Bedfellows (2003)
Tess Newhart knows her former boyfriend Nick isn't right for her - he's an uptight Republican trying to make partner; she was brought up in a commune and works as a teacher. Still he talks her into going away for a weekend for a meeting with a prospective client that could make or break his career. The outspoken Tess takes an immediate dislike to the client, author Norbert Welch, and also finds herself fighting her attraction to her ex again.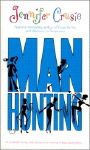 Manhunting (2003)
Financial consultant Kate Svenson has been engaged three times but at 35, is still looking for her ideal man. So friend Jessica convinces her to follow her plan to snare a successful businessman at a resort in remote Toby's Corner. There, Kate accepts several dates from different men but things just keep going awry. And there's one man Kate knows she should keep away from but just can't - Jake, the resort's outdoor manager who seems to spend his days lying in a row boat.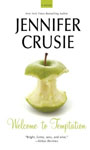 Welcome to Temptation (2000)
Sophie Dempsey is the responsible sister in her dysfunctional family. When she and her wild sister, Amy, arrive in Temptation, a small conservative town in Ohio, Sophie believes they are filming a short movie audition tape. Rumours about the sisters immediately start and preppy mayor Phin Tucker arrives to investigate the film's intentions. Sophie immediately catches Phin's attention and they have a chemistry that they can't deny. Sophie begins to realise that the video they are filming is turning into an erotic video and Phin is pressured to stop the filming to keep the town respectable. Gossip, blackmail, murder and lots of sex keep the citizens of Temptation busy. With a huge cast of funny secondary characters, this is a quick read that will keep you laughing. (AO)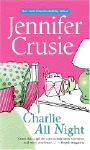 Charlie All Night (1996)
Allie McGuffey needs a miracle. Hopefully, a miracle in the form of a new boyfriend or at least a temporary man to make her ex-boyfriend Mark jealous. She produces Mark's radio show - well she used to produce it before she was knocked aside by his new girlfriend, Lisa. In the dingy bar while searching for substitutes she meets Charlie, a new radio host at her Ohio station. She also happens to be producing him. Soon, Allie is trying to make Charlie a household name, while Charlie would rather just take it easy. And after a one-night stand goes awry the two begin an affair, with Charlie's on-air seduction leading the way. (SN)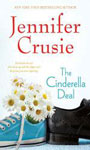 The Cinderella Deal (1996)
Daisy Flattery is a modern-day hippie. She barely scrapes by selling her paintings and spends her free time rescuing animals. Linc Blaise, her uptight neighbour, is finally close to attaining his dream job of history professor. The only hitch is a conservative member of the hiring team is highly suspicious of single men. Linc concocts a plan to bring Daisy along as his fiancee to his final interview. In exchange for Daisy's cooperation, Linc agrees to pay her back rent. The plan goes perfect until Linc is hired and shows up without Daisy. He is immediately informed that he will never make full professor without her. So a determined Linc shows up at Daisy's door and asks her to marry him. They only need to stay married for one year and Linc will pay all of her expenses so Daisy can concentrate on her painting. Daisy drinks a bottle of wine, shrugs her shoulders and they are suddenly pronounced man and wife. Daisy and Linc are excellent at the charade. Daisy spends her days painting and flirting with the local vet, while Linc teaches and writes. However, after months of pretence, they both realise that they might have feelings for each other. (AO)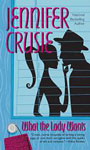 What the Lady Wants (1995)
Mitch Peatwick is defeated. The timeline on his bet is coming to an end and he hasn't made the $20,000 he projected. Wallowing in his sadness is where Mae Sullivan finds him. She needs his help, she believes her uncle and guardian has been murdered. Of course, he takes the case, her money will complete his bet and her looks will serve his Maltese Falcon fantasies very well. This case is supposed to be cut and dry, Mae claims that if Mitch finds the uncle's missing journal then it will point towards the murderer. But when Mitch starts the investigation, he realises that Mae left some things out. For example, she's the local big king thug's favourite niece and he would do anything to protect her, and her other living uncle is happy to ruin the life of anybody who crosses him. While Mitch and Mae search for clues they become closer until secrets are revealed about both of them and their partnership changes forever. (SN)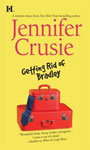 Getting Rid of Bradley - Jennifer Crusie (1994)
High school physics teacher Lucy Savage was married to her husband Bradley for less than one year when she came home and found him with a young blonde. The day her divorce is final, Lucy and her sister go to lunch to celebrate her new single status. As the two sisters complain about Bradley they are overheard by officer Zach Warren, a cop who is investigating Bradley for embezzlement. After much hysterical confusion, Zach realises that his suspect, John Bradley, is a different Bradley. However, after Lucy is shot at and her car blown up, Zach can't fight his instinct that the two Bradleys are somehow connected. As Zach starts to protect Lucy, the sparks fly between the two. Plenty of steamy sex scenes heat up the pages of this fun novel. (AO)

---
Also by author:


Tell Me Lies



Faking It

---