DEBORAH WRIGHT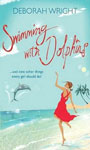 Swimming with Dolphins (2010)
Julia Rothwell has just lost her high-paying job as a hedge fund manager. Instead of moping around, Julia's best friend, Reece, encourages her to write a list of 10 things she wants to do in her life. Before Julia can even finish the list, she finds herself embarking on the trip of a lifetime. Her first destination is Venice where she hopes to find a gorgeous Italian man but instead she finds Luke, a carefree, fun-loving guy who teaches her many lessons about love and life. From there she travels on to complete her other tasks which include going to Vegas and of course swimming with dolphins. Throughout the trip Julia is joined by Reece and her boyfriend, Ciaran, at times. However, Reece is annoying and seems as though she is crashing in on what should be Julia's trip. This is an excellent story about finding yourself and what you really want when life hasn't been too kind to you. The ending is especially spectacular and brings the whole story together, with Julia finding everything she has ever wanted is right in front of her. Overall, it's a sweet story that shouldn't be missed. (AS)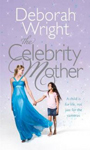 The Celebrity Mother (2010)
Karina is a washed-up girl band member whose love affair with bad boy rocker Liam is all over. Hoping to catapult herself back into A-list status, Karina decides to adopt an Indian orphan (Angelina's already covered Cambodia, Ethiopia and Vietnam; and Madonna's done Africa). Travelling to Delhi with a magazine journalist to capture the moment, she becomes guardian to 10-year-old Devika. As she helps Devika settle into English life - and survive bath time - Karina finds herself back in the limelight - scoring a reality TV show, a children's book deal and playing host to the celeb yummy mummy crowd. Even Liam is back. This is a lot less frothy than you'd imagine. Told from the viewpoints of both Karina and Devika, this delves into their emotional journey as they settle into their new roles. Will make you think twice, whichever side of the fence you sit regarding celebs adopting from poorer nations.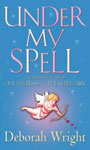 Under My Spell (2004)
Twenty-five-year-old witch Cara takes a job as a nanny so she can move out of her overbearing mother's home. She is hired by Nick and Andie to look after their son Fred but Andie doesn't seem keen on having a nanny in the house, particularly one that her flirtatious husband likes the look of. With their marriage falling apart, and Andie considering an affair, Cara decides to break her resolution to avoid using magic and casts some spells to put things right. But of course nothing works out the way she plans - leading to lots of humorous situations. Especially since she really doesn't want Sean, the cute gardener who lives next door, to find out she's a witch.

---
Also by author:


The History of Lucy's Love Life in 10.5 Chapters



Love Eternally



The Rebel Fairy



Olivia's Bliss

---