CRISTINA ODONE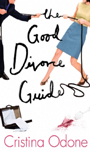 The Good Divorce Guide (2009)
When Rosie discovers a suspicious message on her husband Jonathan's BlackBerry, he admits he has fallen for his blonde American colleague Linda. They opt for an amicable separation - for their kids' sake. Surely you can have a good divorce. Especially since Jonathan is more than willing to continue supporting Rosie and the kids, which means they don't have to uproot from their familiar surroundings. But with Linda looking to be friends, Rosie's lawyer looking for blood and Jonathan's baldness cure looking like a lawsuit in the making, perhaps a good divorce is too much to ask for.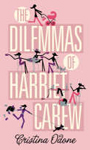 The Dilemmas of Harriet Carew (2008)
Based on the Posh but Poor column in a British newspaper, Harriet Carew finds herself in one of the middle-class families affected by the economic downturn. The mother of three works part-time for a children's charity and is married to a travel writer, Guy. They don't own a car and are struggling to pay the private school fees and keep the au pair. Then Harriet bumps into James, the boyfriend she dumped at 18, and he's now a recently divorced millionaire ready to help out her charity. And he seems more than willing to rescue Harriet from her cash-strapped lifestyle. Meanwhile Guy is being seduced to host a TV documentary about safari hunters and is hardly bringing in any income. Yet another tale of a middle-aged mum tempted by infidelity.

---
---