CLARE DOWLING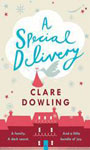 A Special Delivery (2014)
Aisling's family is facing a miserable Christmas. Her relationship with painter husband Mossy is strained, their crusading daughter Shannon has moved out, son Anto is constantly empting the pantry and youngest child Louise spends too much time with the nosy neighbours up the street. And now the electricity has blown thanks to Mossy's over-the-top festive decorations. Then someone leaves a baby in their nativity crib. A real-life little boy. That surprise bundle of joy forces them to come together again as a family unit and face up to the event that shook their foundations. This is a truly special book, it's cleverly written, with lots of humour and loveable, quirky characters. It also broaches a range of serious issues that would test any family. It will definitely leave you with a big smile on your face.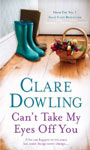 Can't Take My Eyes Off You (2013)
Thirty-something Clara and her boyfriend Matthew decided to leave their happy life in London, including good friends, a lovely apartment, and steady jobs, to move to Clara's hometown in Ireland. They've found a wonderful home that is large enough for the both of them and possible children in the future, and it also means Clara is now closer to her mother Anita, who is dealing with diabetes, and her sister Roisin, who is facing her own personal troubles which involve her girlfriend Catherine and the arrival of a new old enemy in town. However, Clara has her own troubles to deal with when she keeps bumping into her ex Jason, whom she didn't split up with in good circumstances. At first, he seems to be supportive and interested in her life but this quickly changes. It didn't take long for me to fall in love with this book and the characters at its core. Clara is a great protagonist and I quickly found myself rooting for her. She and Matthew make an amazing couple and I thoroughly enjoyed reading about them and their strong relationship. There are also some well worked-out secondary characters in the novel, such as Clara's mother Anita (who made me laugh out loud with her specific ways and her love for food) and her sister Roisin, and a fascinating friendly group of neighbours who really added another fun layer to the story for me. This is in contrast to the character of Jason, the boyfriend with whom Clara broke things off with 10 years earlier, who managed to really send the chills down my spine. Clare Dowling's descriptions are spot on and she manages to set the scene perfectly, making the reader feel what Clara is feeling at a particular moment, whether it's joy or fear. It's a gripping and funny novel with a slightly darker and more serious side to it as well; certainly a read I'd recommend to people who are looking for chick lit but with a twist. (LB)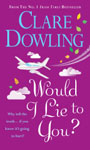 Would I Lie to You? (2012)
Hannah is reeling after her long-term partner Ollie walks out on her and their daughter Cleo. So she heads to France with friend Barbara to stay with Ellen, who has followed her husban Mark's dreams of selling up in Britain and buying a farmhouse in Brittany. Even though she discovers Ellen has hardly escaped to an idyllic rural lifestyle, Hannah finds comfort in being there. Meanwhile Barbara's mind is on an important phone call while back home Ollie's mother is airing all of her husband's dirty laundry, including casting aspersions about his involvement in the dog's disappearance. Then something happens in France which could tear Hannah's friendships apart.

Too Close for Comfort (2011)
Ali heads to Ireland with her three American children - leaving without telling her Texan husband Kyle - and expects to crash at her sister Emma's flat. But TV producer Emma is facing her own problems at the moment - including bickering co-hosts and struggling ratings on her new breakfast television show and a broken engagement to roving photographer Ryan. Their mam also has her hands full, looking after their father after multiple heart attacks. What caused the two women's relationships to break down and can this time together bring the sisters closer together again? This touching novel has plenty of humour amid some serious issues.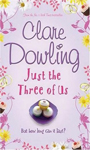 Just the Three of Us (2009)
Downtrodden PR assistant Debs meets Bob at the sandwich shop. Even through he's married, they soon take to meeting for lunch in the park. Geri has been married to Bob for 17 years and between dealing with her nursing job, a teenage daughter who's taken up with the neighbourhood hellraiser and a grieving sister, she never suspects a thing until it is too late. The banter between the family members and the fact the characters are so different from the usual infidelity suspects makes this stand out from the crowd.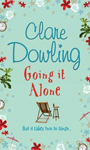 Going It Alone (2008)
Millie has a drawer-full of aids to assist in her baby-making activities - sperm-friendly lubricant, ovulation predictor kits, pre-natal vitamins and pregnancy tests. And husband Andrew has been until now willing to drop everything and leap into action when Day 14 arrives. But when Andrew gets a job posting to Germany, he decides to go alone. This leaves Millie without a partner just as her biological clock is ticking down. So she also decides to go it alone - to a sperm donation clinic in Spain.

No Strings Attached (2007)
Judy's fiancé Barry goes AWOL the night before their wedding and his best man Lenny has to break the news of his disappearance. Then to add insult to injury, activity on their credit card suggests Barry is living it up in France. Lenny, king of the short-term relationship, stays on as Judy deals with the humiliation. Maybe a fling with no strings attached is just what she needs.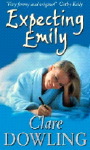 Expecting Emily (2002)
Solicitor Emily is in danger of developing pre-eclampsia in her first pregnancy so is admitted to hospital. As she becomes involved in a campaign to save the hospital from closure, she discovers her pianist husband Conor has had an affair with a fellow musician. Meanwhile her colleague Neasa is secretly seeing the guy who won Emily's promotion and her sister Liz, mother of five boisterous sons, reveals her own husband has got them into financial trouble. With lots of amusing scenes and characters, Dowling delivers a story about a mother-to-be who needs to face up to how her own life is going before she brings a new life into the world.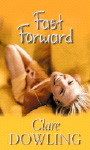 Fast Forward (2000)
Irish actress Cathy Conroy has moved to London but, not having had any luck with auditions, is working in a discount shop. Cathy had made her name back home in The Outsiders play, a period romance written by her moody boyfriend Carl Tallon. But her promising career seemed to falter when their relationship came to an unhappy end. Cathy makes one last ditch effort to get representation but the agent, Jean Orsmby, thinks she's applying for the secretary post. Meanwhile Minister for Arts Peter Fisher is needing something positive to happen in his Kilkenny electorate, with a by-election looming. He entices a Hollywood actor-turned-director Jack Thornton to film a movie version of The Outsiders in the rural location. But a devious candidate and a dangerous love affair may bring it all unstuck.

---
Also by author:


My Fabulous Divorce



Amazing Grace

---