NEW RELEASE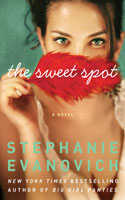 Amanda Cole, a successful, full-figured restaurant owner from New Jersey, doesn't believe in happy endings. Better to not believe in fairy tales and Prince Charming - you'll just set yourself up for failure. But when pro baseball player Chase Walker patrons her restaurant, he decides that she's the one he's been looking for. To Amanda, Chase looks like the ultimate playboy: rich, sexy, and completely irresistible. There's no way she has a chance with him. Not in the long run, anyway. Intrigued and not willing to take no for an answer, Chase pursues Amanda relentlessly. As they fall in love, Amanda discovers that squeaky clean, boy scout Chase has a kinky secret. And to her surprise, she likes it. When a hidden video camera turns their secret into public knowledge, Amanda is humiliated. Will Amanda step up to the plate and handle this curveball? Or is their loved destined to strike out? I loved this book, and had a hard time putting it down. It is easy to read, entertaining, sexy, and romantic. Chase is ahhh.... so dreamy. Can't wait to read more from Stephanie Evanovich! (CK)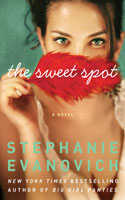 The Sweet Spot is a prequel spin-off from Stephanie Evanovich's Big Girl Panties: and focuses on how Chase and Amanda became a couple. The summary says: "When pro baseball player Chase Walker first meets Amanda at her restaurant, it's love at first sight. While Amanda can't help noticing the superstar with the Greek-god-build, he doesn't have a chance of getting to first - or any other - base with her. A successful entrepreneur who's built her business from scratch, Amanda doesn't need a Prince Charming to sweep her off her feet. And a curvy girl who likes to cook and eat isn't interested in being around the catty, stick-thin herd of females chasing Chase and his teammates. But Chase isn't about to strike out. A man who isn't interested in playing the field, he's a monogamist who wants an independent woman like Amanda. His hopes rally when she discovers that squeaky-clean Chase has a few sexy and very secret pre-game rituals that turn the smart, headstrong businesswoman on - and into his number one fan. Then a tabloid discovers the truth and turns their spanking good fun into a late-night punchline. Is Amanda ready to let loose and swing for the fences? Or will the pressure of Chase's stardom force them to call it quits?" The Sweet Spot is out in July 2014.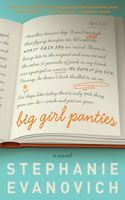 Holly, a 32-year-old, overweight widow with bad hair, is on her way home from Toronto after settling her deceased husband's accounts. To her mortification, she is seated beside the Adonis-like Logan, a sinfully attractive personal trainer. Logan initially brushes her off but is quickly intrigued by her sarcastic sense of humor. They discover that they live near one another, and on impulse, Logan offers to help get Holly back in shape. Holly, feeling lonely and ready to change her life, accepts. Over the course of several months, Holly slims down and forms a genuine friendship with (and major crush on) Logan. As her killer curves start attracting the attention of other men, Logan becomes jealous, though he isn't ready to admit it. The sexual tension builds to a breaking point, and they end up taking their sweaty workouts to bed. Both are over the moon about each other but struggle with their own internal battles. Can they get over their insecurities and hang-ups? Is this real love, or are they destined to crash and burn? I couldn't put this book down! The writing is funny, exciting, and fraught with sexual tension. It was refreshing to have a curvaceous heroine, working towards a healthier mind and body. The book addresses many issues about bias towards weight, and encourages readers to think twice before passing judgment on anyone. (CK)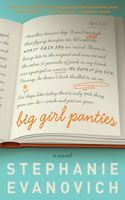 Big Girl Panties, the debut novel of Stephanie Evanovich (Janet's niece), is about a young widow who decides to get in shape . . . and winds up getting her groove back. The summary says: "Holly didn't expect to be a widow at thirty-two. She also didn't expect to be so big. After her husband's death, food was the one thing she could always count on. Now, those extra pounds make flying coach feel like medieval torture - especially when she's squished next to Logan Montgomery. A personal trainer to famous pro athletes, her seatmate is so hot that he makes Holly sweat in all the right (and so embarrassingly wrong!) places. Though Holly doesn't make the grade on Logan's first-impression meter, he finds himself intrigued by her sharp wit and keen insights - a welcome change from the high-maintenance models he dates - so he impulsively offers to get her back in shape. A little sceptical but ready to make at least one positive change in her life, Holly agrees. To Logan's (and her own) surprise, Holly turns out to be a natural in the gym, slimming down into a bona fide looker with killer curves - and a new kind of hunger. Before either of them can stop it, the easy intimacy of their training sessions leads to even more steamy workouts away from the gym. Logan's best friends, professional baseball player Chase Walker and his wife, Amanda, see that this is more than a fling, even if Logan and Holly don't. But can a man whose whole life depends on looks commit himself to a woman who doesn't fit his ideal? Now that Holly's turning other men's heads, does she even need Logan anymore? Are they a couple built to last . . . or destined to fizzle?"
---
---