NEW RELEASE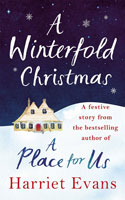 Harriet Evans returns to Winterfold for her festive novella, A Winterfold Christmas. The summary says: "Winterfold has always sprung to life at Christmas - the purple wisteria might be a distant memory, but in the crisp air of December, the glow of candles at the window and the warmth of the kitchen offer you a warm welcome. As Martha Winter's family fill the empty rooms with their laughter and cheer, the ghosts of the past are pushed into the shadows. Welcome to Winterfold. And the healing magic of Christmas."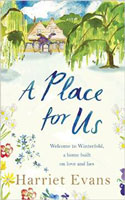 Welcome to Winterfold, a beautiful country house set in peaceful Somerset and home to the Winter family for nearly five decades. At its heart are Martha and David Winter, for whom their family is everything. But as Martha approaches her eightieth birthday, she decides it's time to come clean with her children and grandchildren about some long-kept secrets. Martha, though, is not the only one with secrets, in fact every member of the Winter family has something they're hiding - some more than others. On the outside Winterfold and Winter represent the perfect English family but a web of lies is holding it all together. Harriet Evans has created a warm and inviting book that, like Winterfold, makes you feel at home. It's a hugely evocative book that conjures up the spirit of home and family. It's also ambitious and multi-layered, told from the perspective of several characters, but for me this never felt confusing or disjointed as the characters are so clearly drawn and each manages to pull you in to their particular story from the outset. Inevitably there are some characters that are more intriguing than others but such is the way. Originally this novel was published in four parts and although there are wonderful climaxes to each section I can't help but think this actually worked better as a single entity. There was more I would have liked to learn about this family, most notably David, as well as more about David and Martha's earlier years and relationship, and of course Daisy, the archetypal black sheep of the family. Indeed, I could easily have spent many more hours with the Winters and was sorry when things came to an end. (JC)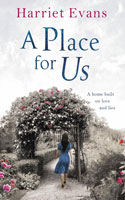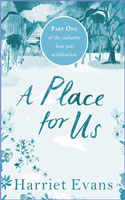 Harriet Evans' 2014 novel A Place For Us is being released from July as a four-part series of 120-page ebooks over four months. The full 480-page novel, pictured left, is available in August. The summary says: "The day Martha Winter decided to tear apart her family began like any other day. So opens A Place for Us ... The house has soft, purple wisteria twining around the door. You step inside. The hall is cool after the hot summer's day. The welcome is kind, and always warm. Yet something makes you suspect life here can't be as perfect as it seems. After all, the brightest smile can hide the darkest secret. But wouldn't you pay any price to have a glorious place like this? Welcome to Winterfold. Martha Winter's family is finally coming home."
---
---