ANNA MAXTED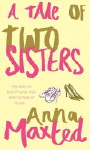 A Tale of Two Sisters (2006)
Sisters Cassie and Lizbet are total opposites - Cassie is an ambitious lawyer, while Lizbet is a laidback magazine writer. Despite their differences, they have managed to stay friends as they head off on their different paths. But then Lizbet unexpectedly falls pregnant and Cassie, desperate to have her own baby, finds it difficult to deal with the news. Lizbet is also shocked to discover that Cassie has kept the fact she is adopted a secret.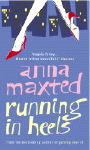 Running in Heels (2004)
Natalie Miller's life has gone into a tailspin. She loses her PR job for a ballet company, her brother is dating the ballerina Natalie outed as an anorexic and she's exchanging drunken kisses with her best friend's husband. What Nat really needs to face is the mirror - to take a good hard look at herself.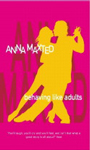 Behaving Like Adults (2003)
Holly runs a dating service. On the insistence of her friends, she decides to utilise her business to find a date for herself. The date turns into a nightmare that underscores the darker side of the single scene. This story is not the typical chick-lit story that I usually am drawn to. Though there are several witty and entertaining characters, the core of the story deals with the serious issue of date rape and the aftermath. The author does an excellent job of drawing you into Holly's life as she tries to cope with her experience while trying to maintain a sense of normalcy in her life. Though she stumbles along the way, she proves to herself that she is a survivor. Several intriguing sub-plots involving Holly's sisters, parents and friends add to the story. This was a very good story that illuminates a horrific experience for women and turns it into a moment of survival when Holly takes her power back. (SH)

---
Also by author:

Rich Again



Being Committed



Getting Over It

---