WENDY HOLDEN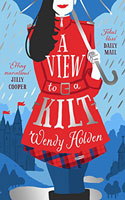 A View to a Kilt (2019)
What would you do to save a job that you love? Award-winning journalist Laura Lake is ready to do anything, including putting up with her crazy new boss and travelling to Scotland to visit castles and its quirky owners. If she succeeds she will be able to save not only her job, but also Society, the glossy magazine of which she is the editor.
This third novel in the series can also be read as a stand-alone and it's such an entertaining and humorous story. Between haunted castles, a complicated love life, and an old enemy who wants her job, Laura will be kept busy. Surrounded by a cast of quirky characters, she will make you laugh and keep you captivated. (NP)

---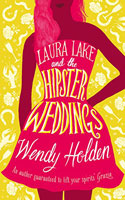 Laura Lake And The Hipster Weddings (2017)
aka Three Weddings and a Scandal
Laura Lake works in Paris for an estate agency but she dreams of becoming a journalist like her father. And when she gets the opportunity to be an intern for the glamorous magazine Society, she takes the first train to London. But her new life doesn't go as planned when her money is stolen and she has to sleep in the office closet and borrow clothes from the fashion department. In addition, her arch-enemy from boarding school is her new boss and she seems intent on making sure that Laura's life at the magazine is short-lived.
From becoming friends with party girl Lulu to kissing Prince Henry lookalikes, from going to high-society weddings to investigating a series of jewellery thefts along with handsome investigative journalist Harry, Laura's life becomes more and more interesting.
Laura Lake is smart, ambitious and resourceful, although a bit naive, but the character I loved most is her grandmother Mimi whose snippets of advice on how to be a perfect lady are simply brilliant. The novel is hilarious and entertaining as Laura finds herself in absurd and unlikely situations. A cast of colourful and eccentric characters create an intriguing and fast-paced novel, perfect if you are looking for an easy and funny read. (NP)

---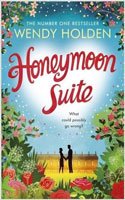 Honeymoon Suite (2016)
PR agent Nell and bestselling debut author Dylan meet – accidentally – when she is on a blind date. This meeting triggers adverse, life-changing events for both and eventually their paths cross again, when Nell goes to stay at a country hotel with a friend, Rachel, and her Agatha Christie-obsessed daughter, Juno.
The last person she expects – or wants - to see is Dylan, who is now hiding out in the area. Refusing to write ever again, he is working as a gardener and has changed his name to Adam.
Best read without looking at the official blurb, this is a rollicking read, incorporating a vivid cast of characters, including the HR tyrant Angela and the alluring gardener Dan. And of course there's an Agatha Christie-inspired revenge plot.

---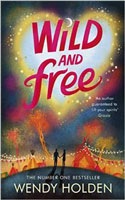 Wild and Free (2015)
Everyone, it seems, is heading to the Wild and Free festival. Teacher Ginnie is trying to bury her feelings for headmaster Mark so is persuaded into accompanying her lawyer friend Jess to get away from it all. But she doesn't realise that Mark will be there too, after succumbing to his old college bandmates' pleas for a reunion.
Their other bandmate, James, was planning to be there too but his society wife Victoria has her hearts set on him becoming an MP instead. Along the way their teenage son Guy falls under the spell of Shanna-Mae, who is heading to the festival to promote her beauty business. And author Olly drags along his fiance Isabel to speak at a literary event (these characters first appeared in Gifted and Talented).
Amid all the comings and goings of this diverse cast, let's not forget the bunch of crims – including two on the run - who have their eyes set on a jewellery heist. This all combines to make a highly entertaining story with a carefully woven plot.

---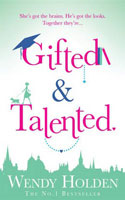 Gifted and Talented (2013)
With a new university year beginning, Branston College welcomes a range of new faces. Isabel is a bright and hardworking first year English student, leaving her home in Scotland to take up a funded place. Olly is a former university student, struggling to find work but determined not to admit defeat and go home. Diana is the new college gardener, who's moved with her young daughter to start a new life, and Richard is the new college head, who has come to England to escape memories of a life back in America.
I loved the premise of this story - a campus novel following the lives of a very eclectic range of characters - but unfortunately I was disappointed. Many of the characters' stories felt underdeveloped and It Girl Amber, who the blurb suggests will be one of the main protagonists, never really fulfils that role, in fact for a large part of the novel we don't hear about her at all. With several peripheral characters and competing storylines, whilst there were aspects of the narrative I enjoyed, there was often too much going on. There were moments of warmth and joy that uplifted the novel and a strong satiric vein but unfortunately on the whole I just felt the individual stories were lacking. (JC)

---
Marrying Up (2011)
Alexa, formerly known as plain old Allison, desperately wants to marry well. But from a working class background, she's got her gold-digging work cut out for her, especially now she's flunked out of St Andrews (where Kate bagged Prince William). Society It Girl Florrie, meanwhile, has already been linked to royalty - but despite her mother Lady Annabel's ambitions, is just a girl who wants to have fun. Polly is an archaeology student, who falls for young vet Max after meeting him on a dig. But it seems he is hiding his own impressive foundations. As the three women's lives converge, it seems Alexa will do anything to win the title fight.
This is a funny story about envy and entitlement, snobbery and social climbing. Taking a dig at an aristocratic society full of quadruple-barrelled names, this type of satire is what Holden does best.

---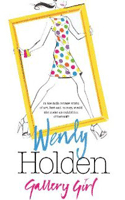 Gallery Girl (2010)
Alice works in an unfashionable gallery far away from trendy Gold Street, the home of Britain's coolest contemporary artists. Such as Zeb Spaw, whose gold-sprayed prosthetic limbs have just cracked the 20 million pound mark at auction. Siobhan loves painting but has put her artistic ambitions on hold since marrying former boy band member Ciaran. And then there's Dan, who is a struggling portrait painter who teaches life drawing classes. When Alice's gallery closes, she gets a chance to move to Gold Street, working for the diva Angelica.
Readers into contemporary art will enjoy this absurb take on their world but as a story it was too long, without enough of a cohesive plot to drive it. If this was an auction item, I'd recommend passing on it unless it was a real bargain price.

---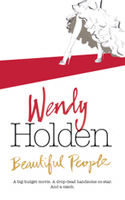 Beautiful People (2009)
It seems the beautiful people have more problems than most. Model agent Sam finds the most wonderful face in Covent Garden. But teenager Orlando, the son of an MP and a social-climber, isn't looking to be discovered and disappears without a trace into the crowd. Down-to-earth Emma arrives in London to work as a nanny. But since she doesn't have the right breeding and cares for the kids too well, the jealous mother conspires to get rid of her.
Meanwhile American starlet Belle is desperate for a role. With her film star beau Christian ditching her, she ends up in England treading the boards with serious actor Niall. His girlfriend, Shakespearean actress Darcy, has reluctantly accepted a trip to LA to audition for a part in Hollywood blockbuster Galaxia.
With the characters constantly flitting into each other's lives throughout the 600-plus pages, they then all collide in a small Italian village. An enjoyable romp where the ugly personalities get their just deserts.

---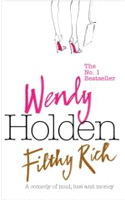 Filthy Rich (2008)
Allsop's allotment project is one way for the villagers to come together - to forge community ties as they tend their vegetables and summer annuals. But eco-nazi Morag intends to run the allotment under her strict rules. Mary, who lives in a crumbling manor house, thinks the allotment will help keep her occupied while her aristocratic husband Monty is off exploring the North Pole.
American yuppie Beth has finished decking out her country cottage in English florals and needs a new pursuit. The fame-seeking Alexandra, whose footballer boyfriend is getting transferred, has a huge new mansion with underground parking planned for the village - and is just happy to get her hands on more land. And headmistress Catherine and solicitor Philip are just plain lonely. But when the villagers dig up more than just carrots on the allotment, the dirt really starts flying.
Has received mixed reviews but the good-for-a-laugh characters clinched it for me.

---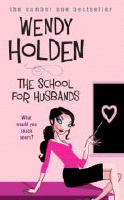 The School for Husbands (2006)
Magazine sub-editor Sophie leaves her husband Mark after he forgets her birthday then doesn't come home after a work do. With Sophie thinking he's having an affair, Mark enrols in the School for Husbands, which helps teach hopeless spouses how to mend their ways. But has he left it too late - Sophie's former boyfriend who is in need of a wife is on the prowl.

---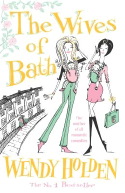 The Wives of Bath (2005)
The tale of four people and an antenatal class. Lawyer Alice and recycling crusader Jake plan to have their baby at home in a birthing pool. Style writer Amanda decides to have a baby - in a private hospital, naturally - after she loses her job when the magazine's lawyer (coincidentally Alice) can't get her out of a legal mess for making up quotes. But husband Hugo is left holding the baby when the unmaternal Amanda escapes back to work. And Jake is driving Alice away when his green zeal turns into fanaticism.

---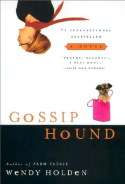 Gossip Hound (2003)
Also known as Fame Fatale
Book publicist Grace Armiger can't get anyone interested in her collection of oddball authors. Her life at home with scruffy boyfriend Sion isn't much better and she's just had an inappropriate one-night stand with one of her writers. So when she is sent to Paris to liaise with film star Red Campion over his book, she thinks her life may be looking up. But ruthless tabloid reporter Belinda Black also has Red in her sights.