VICTORIA COOKE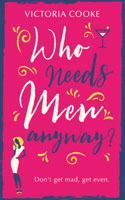 Who Needs Men Anyway? (2018)
Charlotte lives an enviable life - married to lawyer James she wants for nothing, arranging charity dos, shopping and working out. But she's also got too much time on her hands – so much so that when she spots her personal trainer Megan's man with another woman, she takes it on herself to do a spot of private investigating. She also springs into action when her gardener Sam wonders about his wife's long hours on the job. But it seems the meddling Charlotte should be paying more attention to what's going on in her own life.
This was an entertaining story about unravelling lives, getting even and moving on. Charlotte was a fantastic character – she may come across as shallow on first impressions but she's actually a sharp wit and a sweet friend. A very funny read, although the ending felt like it was crammed in. You can read the prologue here.

---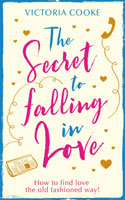 The Secret to Falling in Love (2017)
Journalist Melissa is always attached to her phone but then she gets an assignment to go tech-free for a month – no emails, no social media, no texts, no Google, no Tinder. Shock, horror - she has to resort to actually calling in on friends and family members and sending letters. But there is a definite upside when, instead of having her eyes on her phone screen, she gets chatting to the suave Joseph in a coffeeshop – and scores herself a date.
It's a clever premise to explore what it's like living offline – and whether it's still possible to find love without the help of modern devices. The pace of the story was a tad slow at times and I personally would have preferred more about the experiment and a little less romancing, but overall it's a cute story. Someone definitely needs to come up with a catchier title though.