TORI HASCHKA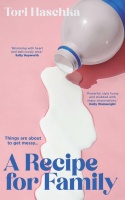 A Recipe for Family (2022)
On Sydney's Northern Beaches, Stella is struggling under the load of holding down her job for a wholefoods company and managing the household with her four-year-old daughter Natalie and teenage stepdaughter Georgie. It certainly doesn't help that husband Felix is away a lot for work, trying to launch a tanning product.
The other women in Stella's circle all rely on au pairs, so Stella hires Ava, an 18-year-old American who recently lost her mother.
Meanwhile mother-in-law Elise is made redundant as a blast from her past returns.
This story is told from the viewpoints of the three women at different stages of life, offering some social commentary on the pressures of family life and the au pair industry.
Each chapter is peppered with social media gossip from a community group and there are reams of the featured recipes at the end. The only downside: the cover really doesn't sell itself.

---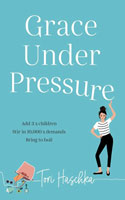 Grace Under Pressure (2021)
Cookbook writer Grace has two children and another on the way. But her work-away-a lot husband isn't too keen on adding any more stresses to their life.
Former soapie actress Petra makes some money moderating the Beaches Mums Facebook group but is hoping to start up a co-working space. Meanwhile Shelly has hardly slept since her daughter Serena was born.
One night both women turn up on Grace's doorstep needing a place to stay and a mothers' commune (mummune) is formed.
This debut novel set on Sydney's Northern Beaches offers a whipsmart and witty insight into the pressures of modern-day motherhood from sleep deprivation to posing for the 'gram. It also poses the question: if it takes a village, does a communal set-up without men provide the answer to women's prayers?

---