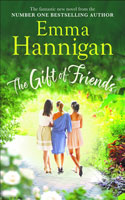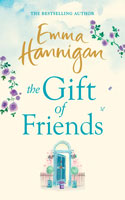 Emma Hannigan's final novel, The Gift of Friends, will be published nearly a year after the Irish author lost her battle with cancer.
The summary says: "Kingfishers Road - a leafy, peaceful street in the town of Vayhill. But there are whispers behind closed doors. Who is moving into Number 10?
Engaged to handsome, wealthy Justin Johnston, Danielle appears to her new neighbours to have the perfect, glossy life. But not everything is as it seems...
In fact, each of the other four women who live close by has a secret, and each is nursing their own private heartache. But could a gift be waiting on their doorsteps? And, by opening their front doors, and their hearts, to each other, could the women of Kingfishers Road discover all the help they need?
This thirteenth and final novel from the beloved and inspiring Emma Hannigan is a life-affirming, uplifting story that celebrates the strength and joys of female friendship." The Gift of Friends is out in February 2019.
TEXT