TESS STIMSON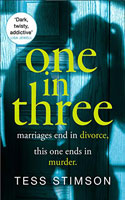 One in Three (2020)
As the cover of this riveting read says: 'One in three marriages end in divorce, this one ends in murder.' The opening scene reveals that Andrew has been stabbed to death and his ex-wife Louise and current wife Caz are found standing over his body. The question is: which one of them killed him?
The narrative then backtracks to the weeks before the fateful wedding anniversary party of Louise's parents where the death occurred. Andrew is a TV anchor who is still very much involved in his ex's life, much to Caz's chagrin. The women's animosities towards each other ramp up as they become more entangled in each others' lives heading into the party weekend.
I worked out fairly early why Andrew was murdered but the doubt about who did it kept me turning the pages. I couldn't fault the tight plotting as the two unreliable narrators explained their side of the story, interspersed with police interviews of various witnesses.

---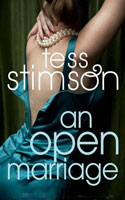 An Open Marriage (2014)
After moving from America to marry Kit and settle down, Mia struggles to make friends and yearns for the one female friend to fill the void. That is until Kit introduces her to Charlie, his boss, who is exactly the type of woman Mia would choose to befriend.
For Charlie, Mia and Kit offer not only the intellectual and socially compatible companions she wants for herself, but ones that will satisfy her husband, Rob.
And it's clear from the first meeting, that there's more between these four than just a platonic interest. It's not long before the intimacies in the relationships are played out, and whilst everyone's fairly happy with the situation to begin with, it doesn't take much for a line to be crossed and everything to come undone.
This novel, as the title suggests, focuses very much on sexual relationships, couplings and mores. For me the partner-swapping, sexual transgressions and liberalism just weren't my thing, and although this isn't the only part of the book, it is the dominating one.
Nevertheless, you can't deny Stimson's ability to create morally compelling stories, characters and situations and, as with her other books, again she challenges the notion of the reader as a passive, unthinking receptacle and makes reading a dialogue, an exchange of ideas and opinions between the reader and the characters. (JC)

---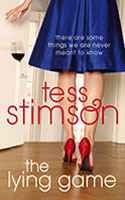 The Lying Game (2013)
What would you do if the daughter you had brought up and loved was not actually your biological daughter? This is the dilemma facing Harriet. She has always wondered why she found it hard to bond with her daughter but now she has the answer.
Harriet goes on a mission to track down her real daughter but doesn't consider the implications of her behaviour. She storms into her real daughter's life, causing a stir. Is it as simple as blood being thicker than water?
This is an interesting premise but was shorter than most novels. It didn't have enough depth to the story and I found it hard to sympathise with some characters. But it was a fast read though that was hard to put down. (LL)

---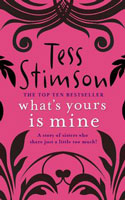 What's Yours is Mine (2010)
Grace is the successful sister - happily married to doctor Tom, living in a four-bedroom house with a career as a forensic accountant. Her estranged sister, Susannah, is the problem child - she's been divorced several times, her two sons are in foster care and she has dreadlocks and tattoos.
But Grace's life isn't complete - she is devastated to discover that she is never going to have a baby. When their mother Catherine has a stroke, Susannah returns to England from Florida and offers to carry a child for Grace. But can two so different sisters share such a major experience?
Stimson's novels keep getting better and better - this one is certain to be one of the top releases of 2010. Written from the viewpoints of the sisters and their mother, it's a gripping tale with lots of twists and turns.

---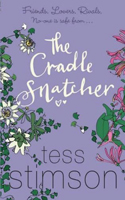 The Cradle Snatcher (2009)
aka Who Loves You Best
Sometimes you read a book which is nothing like what you expected from the back cover blurb. That is exactly what happened in this case but it made it a much stronger book as a result.
Clare thought she would have her twins, spend six months at home with them and then return to her flourishing chain of boutique flower shops. But from the moment she gives birth on the street, nothing goes to plan and Clare, who didn't have the best role model for a mother, finds she can't cope.
So she hires a nanny to look after her babies - even though younger husband Marc would prefer her to stay home. And nanny Jenna is looking for a live-in post in order to get away from her abusive boyfriend.
Told in the Stimson style of multiple narrators who often overlap on events to give a different perspective - this riveting read is her best yet.

---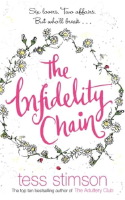 The Infidelity Chain (2008)
An affair is never just between two people. In this case, Ella and William have been secretly seeing each other for eight years.
Ella, a paediatrician, is married to Jackson and is happy with her decision not to have children. William is not-so-happily married to artist Beth who suffers from manic depression. Their 17-year-old daughter Cate is seeing Dan, who actually has his eye on Beth. When Jackson dies, it suddenly changes the dynamics.
These characters and their connections are intriguing enough to keep you turning the pages. But showing the different perspectives of the main players sometimes meant scenes were replayed a tad too much.

---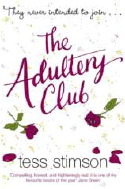 The Adultery Club (2007)
Divorce lawyer Nicholas Lyon is married to Mal, a cookery writer, and together they have an enviable life with three daughters. He knows he'd never cheat on his wife.
Young lawyer Sara Kaplan joins his firm - she's never understood why a woman would go for a married man - she's watched her best friend Amy waste four years on Terry. But something sparks between Nicholas and Sara and when a terrorist attack on London forces them together, their affair starts. Meanwhile, Mal's old boyfriend Trace is back on the scene.
Told from the viewpoint of the married man, his wife and his mistress. Whose side will you be on?