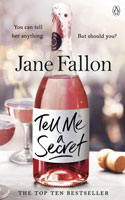 Tell Me A Secret – Jane Fallon (2019)
TV script editor Holly has just been promoted but her happiness is cut short when she notices that someone in the office is trying to sabotage her. From false messages to inappropriate emails to her boss, it's clear to Holly that someone doesn't want her to succeed in her new job. Is it Juliet, her rival for the promotion? Or is it Roz, her friend and colleague who knows her secrets and who she thought she could trust?
I do love Jane Fallon's novels and am always looking forward to reading any new stories from her. She always creates strong, relatable and likable women who stand up for themselves and fight for what is theirs, be it their husbands, boyfriends, or, as in this case, their jobs. Holly is a single mother who raised her daughter all on her own. Her only support is her best friend Dee, who is a character I really liked because of her witticism and her loyalty, and Holly turns to Dee for help in stopping her opponent.
There was suspense as, like Holly, you'd never know what would happen next, what kind of mischief was awaiting her in the office. If you are looking for romance, there is none in this novel. Instead, it's a story about friendship, deceit and jealousy, and it's full of twists and turns that will keep you glued to the page. This addictive and engaging novel is another win for Jane Fallon and I highly recommend it as the perfect read to start the new year. (NP)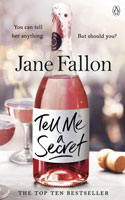 Tell Me a Secret, by Jane Fallon, looks at the issue of trust in friendship.
The summary says: "Holly is feeling on top of the world - celebrating a new promotion and dying to pop the champagne with her best friend Roz.
But is Holly just imagining things, or is Roz - who supported her every step of the way - not as happy for her as she should be? Something about Roz's behaviour doesn't add up.
And soon Holly has the sneaking suspicion that there's a target on her back. Has someone been playing dirty in a war Holly didn't know she was fighting? And is Roz more tangled up in this than she'll admit?
Only one woman can be left standing - but will the best woman win?" Tell Me a Secret is out in January 2019.