TAYLOR JENKINS REID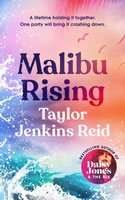 Malibu Rising (2021)
It's 1983 and the night of Nina Riva's party. These annual events are the stuff of legends, with a celebrity guest list and endless booze and drugs.
The Riva siblings – whose father is famous singer Mick Riva - have all made waves in the world. Nina is a surfer and model, whose marriage to a champion tennis player is on the rocks. Jay is a professional surfer who has just found out he has a health condition that will end his career. Hud is a surfing photographer and has to come clean to his brother that he's been dating his ex. Then there's the youngest of the Rivas, Kit, who has lived somewhat in the shadows of her siblings.
As the party spirals out of control, the story also weaves in quick scenes to introduce us to some of the guests but this only made for an overall disjointed reading experience. Hands down, the part of the story that truly won my heart were the chapters that delved into the relationship of their parents, June and Mick – and how June's hopes and dreams dissolved.

---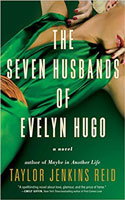 The Seven Husbands Of Evelyn Hugo (2017)
Hollywood legend Evelyn Hugo has refused to give interviews for years. But now, in her late 70s, she has decided to give an exclusive interview to glamorous magazine Vivant but only on condition that junior journalist Monique Grant will do the job.
But Evelyn wants Monique not to write an article but her authorised biography in which she will reveal everything, from her seven marriages to the real love of her life, from the sacrifices she had to make to become a great actress to the secrets she had to keep, including one that relates to Monique.
The author creates such an amazing and genuine character in Evelyn that despite her flaws and mistakes, I couldn't help liking her. This is the first novel I read by Taylor Jenkins Reid (I need to catch up!) and I found her writing captivating and intense.
The book focuses on Evelyn as she narrates her story from a young girl, daughter of Cuban immigrants, raised in Hell's Kitchen to the bright lights of Hollywood and her story is so engaging and fascinating that I couldn't wait to get over the few interruptions created by Monique's personal story. It's one of these books that you can't put down, emotional and unforgettable, a woman's journey through love, friendship and loss. (NP)

---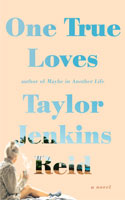 One True Loves (2016)
Emma's childhood sweetheart and husband of one year, Jesse, is lost in a helicopter crash, presumed dead. Needing to move on with her life, she returns to her hometown, takes over her parents' bookshop and a few years later becomes engaged to an old friend, Sam.
But then, out of the blue, she gets a call from Jesse – he's been rescued and is coming home to her. What will Emma do – revive her life with her lost love or stay in the new life she's created?
I absolutely loved the concept of this novel, right from its opening line: "I am finishing up dinner with my family and my fiance when my husband calls." What a conundrum the main character faces. Packed with emotion as different time frames draw you into both relationships, it'll also break your heart when she has to choose. This novel continues Taylor Jenkins Reid's run of plots that are too intriguing to ignore.

---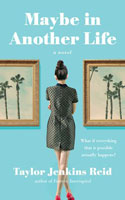 Maybe in Another Life (2015)
Twenty-nine-year-old Hannah Martin still has no idea what she wants to do with her life. She decides to move back to California and live with her best friend, Gabby, and Gabby's husband. She is torn whether to start a relationship with Ethan, who she had dated in the past. Since they are both older and hopefully wiser, she decides to see where it leads.
And then something happens that changes her life forever and she has a choice to make on where her life will go in the future. She can either stay with Ethan at a bar where everyone from high school has met up or she can leave him at the bar and go home with Gabby. Which ever decision she chooses will result in a series of events and take her life in a particular direction.
This is an interesting Sliding Doors/parallel universe-type book about what happens when you take a certain path and what happens if you had actually taken another path instead. I really liked this book, although it was a little confusing in the beginning because you were seeing two different scenarios of what could happen to Hannah's life. I've never read a book like this before and at the end you really want to know which decision she actually made. In fact I so want to know what happens next, I'd love to see a sequel. (CG)

---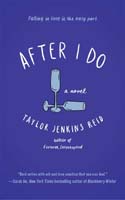 After I Do (2014)
Lauren and Ryan have been together for eleven and a half years. They met when they were nineteen, and never looked back. They were so in love, so besotted with one another. Everyone thought they'd be together forever.
Little did everyone know that it was all falling apart. After months of fighting, Lauren and Ryan agree to separate for one year. They hope to gain a better understanding of how their marriage broke down, and whether it's worth repairing.
During their year apart, Lauren seeks the advice of her family and friends, and they all have very different views on love and marriage. Lauren faces many challenges, and asks a lot of hard questions. Are romance and love the same thing? Am I still in love with my husband? Is our marriage worth fighting for?
This fantastic love story was unpredictable. I had my suspicious of how it might end, but the author throws in some excellent plot twists to always keep me guessing. (CK)

---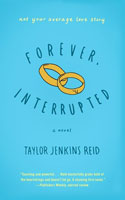 Forever, Interrupted (2013)
What would it feel like to meet "the one"? The one who loves you just as much as you love them? Elsie Porter knows exactly what that feels like. And she knows exactly what it feels like to lose him.
Elsie is a pleasant, easy-going young librarian living in LA. Her life is nothing exciting. That is, until she meets the handsome and charming Ben Ross. Their connection is instant, and their romance and friendship develop quickly. They marry within six months. Elsie and Ben are completely in love, and feel as if they have all the time in the world.
And then, the unthinkable happens. Ben is hit by a truck while riding his bike, and is killed. Elsie not only has to grapple with her own overwhelming grief, but that of her mother-in-law, Susan, who didn't even know Elsie existed.
This atypical, yet beautiful love story follows Elsie and Susan as they work towards healing. I absolutely loved this book. The writing is edgy, raw, and real. The author writes with true emotion, and I had no trouble at all empathising with Elsie. I look forward to reading future books by Taylor Jenkins Reid. (CK)