S.D. ROBERTSON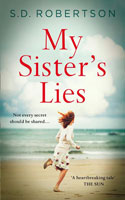 My Sister's Lies (2019)
Hannah hasn't seen her estranged sister, Diane, in years. But now she has showed up on their doorstep, with daughter Mia - now a teenager - in tow. Diane asks Hannah and her husband, Mark, to look after her daughter for a few days while she sorts something out. Hannah is delighted to reconnect with her niece again but soon begins to worry after Diane cuts off contact.
This story about painful family dynamics is a great read right from its suspenseful opening.

---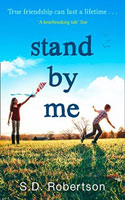 Stand by Me (2018)
Lisa always used to rescue Elliot from bullies when they were kids and now he has turned up on her doorstep after living in Australia for twenty years. Maybe this time it's Lisa who needs rescuing. Her husband, Mike, is out of work and in a funk, and her two kids are keeping something from her.
With flashbacks between now and the 1990s, this is a beautiful, touching story about friendship and loyalty. The characters totally drew me in and I loved every second of it – definitely one of my favourite books of the year.