SARAH MLYNOWSKI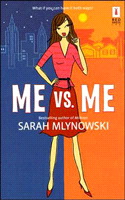 Me vs Me (2006)
When Cam proposes to Gabby Wolf on the eve of her leaving for a dream job in New York, she wishes on a star that she didn't have to choose between a fiance and her job. Suddenly Gabby is leading a double life - each morning, she either wakes up in Phoenix planning a wedding (or watching her overbearing mother-in-law Alice do it) or in New York being a TV producer.
Soon she decides that New York life maybe isn't for her - her best friend has started dating Cam, her flatmate is psycho. But in Phoenix she doesn't have a job, she's comfort eating and biting her nails, and of course she has to deal with Alice. But how does she end the battle of Me vs Me?

---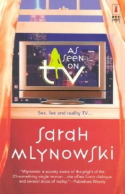 As Seen on TV (2003)
Sunny quits her job in Florida to move to New York to be with boyfriend Steve, who owns a restaurant. Her father's girlfriend helps her land a spot on a new reality TV show called Party Girls, which films a group of four women at a bar on a Saturday night.
There's Brittany, who drinks a lot; Erin, who hooks up with lots of guys; and Michelle, who becomes Sunny's confidante. The rule is the girls have to be single and ready to mingle, so Sunny has to keep her relationship with Steve a secret.
This was an entertaining story about a girl who becomes so fixated on fame that she forgets what's really important in life.

---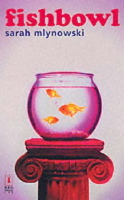 Fishbowl (2002)
The tale of three flatmates, Allison, Jodine and Emma, who accidentally set fire to their kitchen, find themselves uninsured and have to find ways to pay off the repair bill, such as throwing theme parties and running 'how to pick up women' seminars for men.

---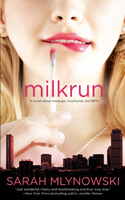 Milkrun (2001)
Jackie Norris has a major problem. She's just been dumped by the love of her life, Jeremy, who has now headed off to Thailand to "find himself". Confused and broken-hearted, Jackie mopes around, trying to understand where she went wrong.
With the help of her friends, Jackie sets out to find a new man on the Boston dating scene. Just when she's over her ex, he comes back into her life and the romance novel editor is left with a decision. Should Jackie take back the man that abandoned her or should she listen to her heart? (MY)