ROSIE WALSH
aka Lucy Robinson
---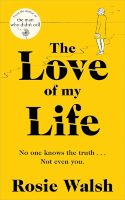 The Love of My Life (2022)
After recovering from cancer, marine biologist and former TV presenter Emma adores her life with husband Leo and young daughter Ruby. But then Leo, an obits writer, uncovers some discrepancies in Emma's history, which makes him wonder if their whole life together has been a lie.
This narrative, which switches from Emma to Leo throughout, has many layers which are slowly peeled back, keeping readers guessing. The way the story unfolded in the second half was particularly masterful.

---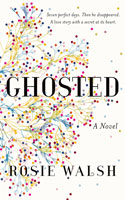 Ghosted (2018)
aka The Man Who Didn't Call
Sarah feels like she has found a soulmate in Eddie but after they spend an amazing week together, he reluctantly heads off on a pre-planned holiday. He promises to ring from the airport but never does. When Sarah's messages to Eddie continue to go unanswered, she begins to worry that something has happened to him.
The author does a great job keeping the reader guessing about Eddie's disappearance and surprise developments continue to emerge throughout the book. It was easy to become invested in Sarah and Eddie's lives and I totally fell for their multi-layered love story.