ROBYN HARDING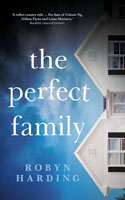 The Perfect Family (2021)
Someone has started attacking the Adlers' house, throwing eggs, slashing tyres. Are bored teens reponsible for these pranks or is it something more sinister? Privately, each family member thinks the attacks may be connected to them.
Interior decorator Viv has been pinching things, while realtor Thomas is being blackmailed. Their son Eli doesn't want to reveal the real reason he's not returning to college and daughter Tarryn is involved in some shady business behind closed doors.
This was an engrossing story about a tangled web of secrets, threats and guilt which keeps you guessing. And some may not like it but I got a real kick from the cheeky final sentence.

---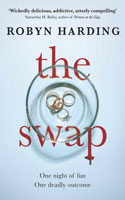 The Swap (2020)
School-leaver Low - a loner whose parents are in a polyamorous relationship - becomes enthralled by Freya, who teaches her pottery. Freya's a social media influencer who fell out of favour when her ice hockey star husband was involved in an on-rink incident. When Freya befriends gift shop owner Jamie, Low isn't impressed and looks for ways to cause a rift. And one regretful night involving Freya, Jamie and their husbands might just provide the key.
This was a captivating read about obsession and desire, with Freya portrayed as a fantastically manipulative character, Low as the needy and awkward teen, and Jamie as the sweet foil between.

---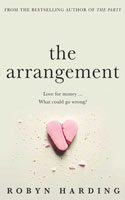 The Arrangement (2019)
College art student Natalie is struggling to pay her rent and bills after moving to New York, so a friend suggests she look for a sugar daddy. Her first client is Gabe, a wealthy corporate lawyer who tells her he is divorced. Soon Natalie is infatuated with Gabe and it becomes so much more than a way to make easy money.
Touted as a Pretty Woman tale turned deadly, this story opens with Natalie admitting she has killed someone, then follows her descent into a twisted world of obsession, manipulation and revenge. I found it a compelling read even though it was difficult to decide which character you most wanted to see come to an unfortunate end.

---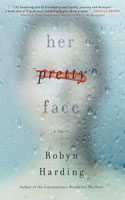 Her Pretty Face (2018)
Frances' son, Marcus, has been accepted into a prestigious school but both mother and son are having trouble fitting in to the new community. Thank goodness for Kate, the mother of the one child who seems to like Marcus. The effortlessly cool Kate, who is married to a lawyer, is also new to the school and much prefers to hang out with Frances than the other mums. But both Frances and Kate are hiding major secrets from their past.
Told from the viewpoints of several characters, this is an absorbing story which I raced through in one night. I am so glad I didn't read the back cover blurb first though as I later discovered it contained plot information that I preferred discovering as I read. So my advice, don't look at the blurb, just jump straight into this compulsive read.

---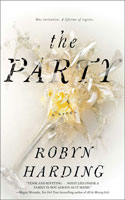 The Party (2017)
Kim's daughter, Hannah, is having a sleepover for her 16th birthday party. Before leaving them to it, Kim lays down her rules – no drugs, no alcohol, no boys. But the girls end up breaking every rule and in the middle of the night, Hannah comes to her parents with blood on her hands. There has been an accident and one of the girls, Ronni, has been badly injured. The repercussions from that night affect all concerned, with Ronni's mother blaming Kim and her husband, Jeff.
Starting with a great inciting incident and unreliable characters, this suburban drama delves into many issues from parental responsibility to popularity and bullying at a private school. I was easily hooked into the story, wanting to know how it would resolve, but was not a fan of the ending. Well worth a read.

---
---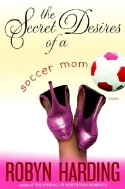 The Secret Desires of a Soccer Mom (2006)
Also known as Secrets and Wives
Paige Atwell is a bit dissatisfied with her lot - a busy husband, an increasingly hostile daughter and a son obsessed with bodily functions. As Paige tries to spice up her marriage, Aberdeen Mists is rocked by the death of her neighbour Karen, who is found in a pool of blood in her garage.
With everyone else assuming it was an accident, Paige suspects foul play, as Karen had just revealed to her that she was having an affair with a Latin lover. Using sleuthing tactics from her favourite TV crime shows, Paige attempts to uncover the truth.

---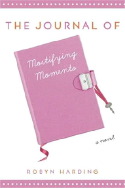 The Journal of Mortifying Moments (2004)
Advertising account manager Kerry Spence is unsuccessfully trying to break up with gorgeous boyfriend Sam, who has demoted her to late-night hook-up status. So her therapist gets her to write a journal about past encounters with men to trace her problems with relationships.
Starting with a school day kissing game turned sour, through a broken engagement and French-kissing the wrong man, Kerry relives her past romances and humiliating experiences. She's still determined to find her soulmate, which tarot card reader Ramona swears is a man named D, who'll she meet through a work function. Just as long as that doesn't prove to be slimy creative director Dave.