REBECCA FREEBORN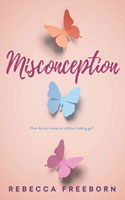 Misconception (2019)
Thirty weeks into her pregnancy, and just as they started assembling a cot for the nursery, Ali and Tom find out their baby has died in the womb. The couple, who had been through miscarriages before, now have to go through the pain of delivering daughter, Elizabeth, without the joy of taking her home.
A shattered Ali decides to return to her high-pressured job as a political media adviser to get her mind off their loss but soon finds she's not coping at all. And Tom fears he has not only lost his daughter but that he's losing his wife as well.
This emotionally charged story gains much of its potency from the author's own experiences, and the first half of the book is particularly raw and palpable. But Ali's downward spiral seemed more contrived in comparison, which saw my interest in her plight wane as the story continued.

---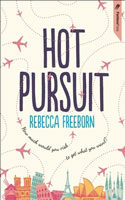 Hot Pursuit (2018)
Sarah writes a beauty column for a gossip magazine but she really wants to make her name as a journalist. She finally gets a chance to step up when she bumps into a Scottish rock musician called Chris Ford, who appears to have gone on the run after the disappearance of a bandmate.
With the backing of her reluctant editor, Sarah teams up with photographer Nick, the best friend of her ex, and heads off to Barcelona, hot on Chris' tail. But she soon finds herself out of her depth and in danger.
Sarah is a feisty but comically naive character who trades barbs with her love interest, Nick, but there were too many suspend-your-disbelief, roll-your-eye moments for me.