NICOLE KENNEDY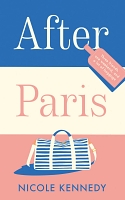 After Paris (2022)
After Alice, Nina and Jules met in Paris at a debutante ball, it had become a custom to return there each year for a weekend together.
But this time – 20 years after they first met - things are more tense than usual. Alice is worried about being away from her autistic daughter, Jules is preparing for her last-ditch attempt at IVF, and Nina is keeping a secret.
By the end of the weekend, the women all go their separate ways and don't speak to one another.
This was an interesting read with a timeline that jumps around a bit as the story reveals why the women aren't completely honest with one another despite their long-term friendship. The strength of the book lies in how the challenging issues the trio face were relayed in such a sensitive and relatable way.

---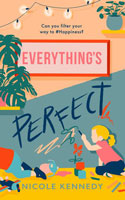 Everything's Perfect (2021)
Cassie is a well-known parenting Instagrammer known as Happy Holliday with gender-neutral twins. But her marriage is nearly at breaking point, she's tumbling down the Instamum popularity scale and someone has created a profile to poke fun at her.
New mum Beth is rarely online apart from some Pinterest. She has no idea that the woman she just befriended at the playground is an online star. However, Beth's journalist sister Lucy has a little secret, she's been operating an account called Mardy Mum, relaying events from Beth's life.
Books centred around social media and influencers always pique my interest and I have read quite a few lately. This debut novel follows a similar theme of exposing the fakeness and gap between real and curated life, but perhaps went a tad too long. The story also focused on the exhausting days of new motherhood, which will be a relatable topic for many.