MINNIE DARKE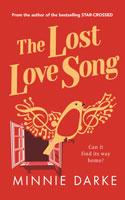 The Lost Love Song (2020)
On the night before an international tour, classical pianist Diana composes an enchanting love song for her long-term boyfriend Arie. He had asked her to marry him again – and she promises to think about it while she is away.
Australian Evie is living in Edinburgh, working at a pub and dreaming of being a poet. One day she hears some teenagers playing a song at a train station and is immediately captivated. Little does she know how that song will change her life.
This beautiful moving story will pull at your heartstrings as it tracks Diana's song weaving its way through the lives of a cast of characters - from a young flautist caught up in the spell of first love through to a radio DJ lamenting the end of an era. I was so enamoured, I devoured it all in one night.

---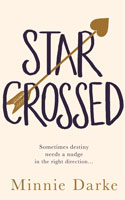 Star-Crossed (2019)
Justine is working as a copyrunner at a magazine as she waits for her long-awaited promotion to cadet reporter. In the meantime, while hoping one of her colleagues will finally resign – or die - she wields her red pen on annoying typos throughout the community.
When she bumps into her old childhood friend, Nick, now an aspiring actor who has a shot at playing Romeo, she realises she still has a sweet spot for him. So what harm could it do to start altering Nick's horoscope, to encourage him to follow his dreams as well as propel him in her direction? However, the changed horoscope for Aquarius ends up affecting a number of people's lives too.
This is a delightful, witty debut, which tracks Justine and her quest to win over Nick over a year. I really loved the way the other Aquarian characters were introduced and how their lives converged. I could easily see this being adapted for the screen. I predict success has been written in Ms Darke's own stars.