MICHELLE KALUS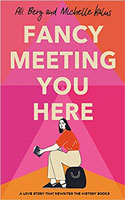 Fancy Meeting You Here (2021)
Evie has always wanted to be a screenwriter but has never quite got her script off the ground. Instead she works at a cinema and produces a film-related podcast with her best friend Ben. She's also got a big crush on author Hugo Hearst who starred in the movie based on his bestselling book.
When Evie goes to interview a celebrity psychic, she finds herself cast back 10 years, back to a time when she can bump into aspiring writer Hugo at a local cafe where he is working on his debut novel. Maybe her trip back in time can help her date the future star – and kickstart her writing career too.
This was a fun read that makes you think what you would change if you could go back and rewrite your life history. But I HATED the abrupt ending.

---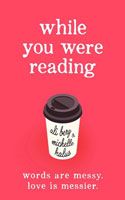 While You Were Reading
Bea moves to Melbourne after falling out with her best friend. Out of her depth, she soon finds a job – albeit a somewhat unfulfilling one - and befriends the local barista. An avid bookworm and winner of 25-words-or-less competitions, Bea becomes enthralled with the poetic notes penned in a second-hand book and is determined to track down the person responsible.
This is a novel aimed at book lovers and so all the bookish references were well received. However, the plot felt a bit forced and Bea is a rather awkward character and I couldn't relate to her becoming so obsessed with the book scribblings.

---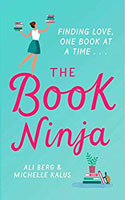 The Book Ninja (2018)
Frankie works in a book store with her pregnant best friend Cat. She's a lover of classic works as well as an author who stopped writing after her second book was panned. Keen to find a new man, the unlucky-in-love Frankie decides to leave copies of her favourite books on the train with a note asking the reader to contact her for a date. This works a treat and Frankie goes on several dates, inspiring her to start a blog about her experiences. But meanwhile she has met the charming Sunny – she can't get him off her mind but he reads YA of all things!
This is a clever idea for a plot that will naturally resonate with book lovers. Frankie is a memorable character prone to getting herself into some hilarious situations. It's a fun, witty read but it could have improved with some of the minor characters being either fleshed out more or left out altogether. I also would have liked a bit more resolution for Cat's storyline. But overall well worth a read.