LAURA HANKIN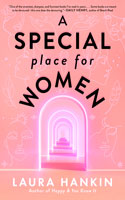 A Special Place for Women (2021)
New York journalist Jillian has lost her job after her publication folded and her editor Miles moved on to greener pastures. It comes as yet another blow, following on from the death of her beloved mother.
At an opening for her friend Raj's restaurant, Jillian meets one of the founders of a secret, exclusive club for women. Jillian is hoping to wangle an invite so she can write an expose and discover if these well-connected women did indeed destroy the career of the first female mayor. But will Jillian be willing to betray her new sisterhood?
The premise of a journalist infiltrating a secret society of NY's elite was an enticing concept but what they were up to never seemed high stakes enough. Then, while I was waiting for some clever, edgy explanations to tie it all together, it instead takes a peculiar turn. Somewhat intriguing but weird.

---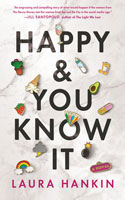 Happy and You Know It (2020)
When her band records a hit after dumping her as singer, Claire feels she has little choice but to accept a job leading musical sessions for a New York playgroup. The mums, who have all bounced back quickly after having their babies, lead enviable lives and often appear on hostess Whitney's carefully curated Instagram feed. But it appears their quest to stay youthful and vibrant may be their undoing.
With plenty of dark humour, this entertaining story exposes the secrets behind the picture-perfect lives of the rich and privileged mummy set.

---