KIM MORITSUGU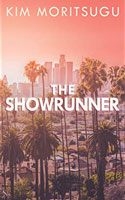 The Showrunner (2018)
Stacey has created a promising new TV show with veteran producer Ann. But a growing rivalry and distrust begins to affect their partnership and the arrival of ambitious actress Jenna as Ann's new assistant isn't helping matters either.
Set in Los Angeles, this is an entertaining story about blind ambition and backstabbing, as the characters show just how far they are prepared to go to stay on top.

---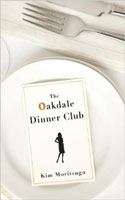 The Oakdale Dinner Club (2014)
With Mary Ann's husband regularly absent on business, she decides to have a fling - or perhaps two or three! The country club regular issues invitations to a neighbourhood dinner club, ensuring that the guests not only include a few men with potential but that they all leave their partners at home. Meanwhile her childhood friend Alice - who she once shared a telepathic connection with - bumps into a former classmate, Jake. Is the single mother up for some romance at last?
With its intriguing premise, this book is somewhat naughty but nice. Mary Ann and her plotting are its main driving force - and many readers will find, despite her faults, that they can't blame a girl for trying. The mind reading ability also added a unique element to this quirky yet enjoyable read.