JUDY ASTLEY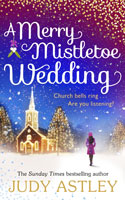 A Merry Mistletoe Wedding (2015)
After barely a year of dating, Thea and Sean decide to get married on Christmas Day in Cornwall, in the place and on the day they first met. But along the way there are problems to resolve: first of all, her sister Emily is battling post-natal depression and refuses to participate in the wedding. There is also the issue of an ex-boyfriend and ex-girlfriend reappearing. With her parents selling the house where they have lived all their lives to go travel and the organisation of the wedding behind schedule, Thea is also having problems leaving her teaching job in London and finding a new one in Cornwall. This is a lovely romantic novel, but Thea and Sean do get a little on the nerves, pictured as the perfect couple who agree on everything and never fight. I found it interesting how it deals with women suffering from post-natal depression, describing their fears and problems. All in all, this sequel to It Must Have Been Mistletoe is a good atmospheric story to get you in the Christmas mood. (NP)

---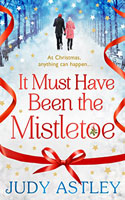 It Must Have Been the Mistletoe (2014)
Thea's parents, Anna and Mike, have decided to get divorced after many happy years of marriage but they want to have one more big happy family Christmas before everything changes. For this occasion, they have rented a big holiday home in Cornwall where all family members are expected to spend the holidays. While her siblings Emily and Jimi will bring their partners and children, Thea knows she will be going alone after her long-time boyfriend decided it wasn't working out between the two of them. Thea wants to do anything to keep her mind off her broken heart, and with the new partners of her parents unexpectedly arriving in Cornwall, combined with the visits of handsome holiday home owner Sean, there is more than enough to keep her distracted... What's not to love about this novel? There's an interesting storyline, a great cast of characters, and I personally fell head over heels in love with the setting, the holiday home in Cornwall. Judy Astley managed to make it sound like such an incredible place; the beautiful home near the sea, the snow, and combined with that magical Christmas feeling it seemed just perfect. Thea was a great protagonist who is easy to warm to. Her family members are all entertaining characters as well, and I also specifically liked Sean, the owner of the holiday home the family is staying at. He's an amazing guy, and in my opinion a Christmas novel is never complete without a touch of romance! Judy Astley's writing style is well-paced and detailed; she's a great storyteller and I will definitely pick up more of her works in the future. It Must Have Been the Mistletoe is a wonderfully festive read that is all about family and being with the ones you love and a novel that definitely has that magic touch of Christmas. (JoH)

---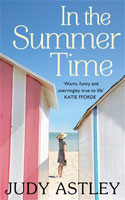 In the Summer Time (2013)
Miranda is returning to Cornwall, where she used to holiday as a teenager, to scatter her stepfather's ashes. Along for the ride is her mother Clare, who is naturally more withdrawn than usual. Even her flighty sister, Harriet, turns up, fleeing a scandal involving her footballer boyfriend. Despite the passage of time, Miranda runs into a few familiar faces, including her friend Jessica and her first love Steve. While their children - the next generation - get to know one another, the adults revisit the past and try to reconcile their differences. This is a lovely read that's as warm and enjoyable as a summer's day at the beach.

---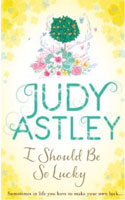 I Should Be So Lucky - Judy Astley (2012)
Viola's unlucky in love. One husband left her for another man, and the second, Rhys, died in a car accident. Viola fled to live in her mother's annexe after Rhys' death. Now Viola's ready to go back to her own house, but her family don't think she's ready to leave. When she meets a guerilla gardener at the dead of night, is she just tempting fate? Or can Viola be third time lucky in love? The beauty of this book is that you feel that you instantly know Viola, and that you're part of the family. The story itself is highly readable, and I genuinely wanted to know what was going to happen. A few parts of the plot were quite predictable, but at the same time I wanted to know how the secrets were going to tumble out. All in all, a good book if you're looking for an easy read with warm characters. (AB)

---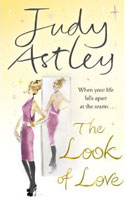 The Look of Love (2011)
Freelance journalist Bella's latest romance has just turned sour and her ex-husband James is back in town, looking to sell the family home. When Bella's writing group gets the chance to be involved in a makeover TV program called Fashion Victims, she also offers up her house for the shoot, hoping it will waylay James' realty plans. As Bella tries to ensure the wacky stylist Daisy doesn't actually turn them into fashion victims, she finds herself falling for the producer, Saul. This book also offers up a multi-generational element, with side stories focusing on Bella's teenage daughter Molly, who's having boyfriend troubles, and her life-embracing mother Shirley, who's found herself a new partner. Just don't expect much emphasis on the makeovers or the behind-the-scene reality TV stuff.

---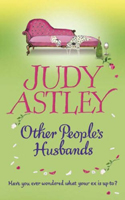 Other People's Husbands (2008)
Sara is 25 years younger than her husband Conrad, a renowned painter. Now that he's turning 70, Conrad has decided this is a good time for him to bow out before he gets too old and decrepit. So he hangs up his brushes; puts away his passport; and starts planning his exit strategy. Meanwhile Sara, who teaches art at a nearby college, has had lots of close friendships with other people's husbands but never has her heart been drawn to any other man. But when she meets Ben, a journalist much closer to her age, she can't help but feel an intense attraction.

---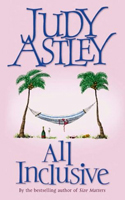 All Inclusive (2005)
It's November so Beth and Ned are heading back to the Caribbean island, St George, for their annual holiday. Each year they head to the same luxury resort and hang out with the same couples. But this year the holidaying crowd is going to be a bit different. Cynthia and Bradley aren't coming - instead they have a family wedding to attend. This fact delights Ned because he doesn't want his fling with Cyn to become public knowledge. Meanwhile, Beth and Ned's 16-year-old daughter Delilah, who has been recovering from glandular fever, is reluctantly coming along for some R&R in the sun. But she soon perks up when she spots the gorgeous yoga teacher, Sam. And the glamorous Gina has come with a guest, her mother Dolly, who claims to be on her last legs. This is just the sort of lightweight, entertaining read to pack for your own holiday.