JOSIE SILVER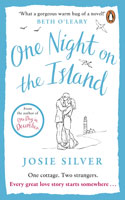 One Night on the Island (2022)
Dating columnist Cleo wants to avoid any big 30th birthday party plans with family and friends in London so she takes off on a sabbatical to a windswept Irish island. Her assignment is to write about her experiences of self-love, which will culminate in a ceremony where she marries herself.
But at the cottage she's booked into, she finds the owner's relative has also turned up for a prolonged stay. Mack is a photographer from Boston whose marriage has crumbled and he is searching for his roots.
Initially butting heads and hoping the other will get the next boat out, the tensions between Cleo and Mack start to thaw out and yada, yada, yada, you know the rest of the drill.
Although you may have to suspend belief that a magazine writer would get such free rein on a long expenses-paid assignment like this, the story itself was a touching one about self-discovery. Read it for its slow-burn romance, moody setting and colourful cast of islanders.

---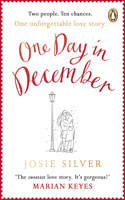 One Day in December (2018)
One December day in London, Laurie's eye is drawn to a guy waiting at a bus stop but despite her mentally urging him to jump on board so she can meet him, her double-decker bus drives off without him. Now a believer in love at first sight, Laurie can't forget him and looks for him everywhere. But she never imagines that when her best friend and flatmate Sarah introduces her new boyfriend Jack, that he would be her Bus Boy. Over ten years, Laurie and Jack become firm friends, without Sarah ever knowing about their earlier connection.
I am a complete sucker for love stories like this, about missed opportunities and the lure of destiny. Totally enthralling, absolutely heartwarming – loved everything about it!