JILL MANSELL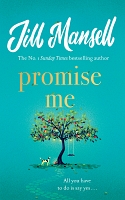 Promise Me (2023)
Lou, who works as a carer, visits her musician friend Sammy in the Cotswolds village of Foxwell. She has always secretly fancied his brother Remy. Out shopping one day, she comes to the aid of a crotchety old loner called Edgar and he offers her a role as his live-in helper.
Lou has no plans to move to Foxwell until her client has to move to higher care, and she finds her landlord is selling up. Then Edgar sweetens the deal by promising Lou that she will inherit his grand house when he dies.
I wasn't sure when I started this how interesting I'd find a story about a grumpy old man but this proved to be much more than an engaging and heartwarming read about Lou helping to bring Edgar back to life. The side stories of her continuing crush on Remy, Sammy's pursuit of a record deal, and the return of an old girlfriend added many more dimensions.

---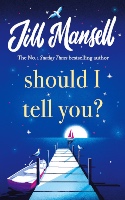 Should I Tell You? (2022)
Amber, Lachlan and Raffaele were all foster kids taken in by the kind-hearted Teddy and May and now all three are back in Lanrock.
Stained-glass artist Amber is secretly in love with Lachlan, now a celebrated chef at a local fine-dining restaurant, but he's never short of female attention. Lachlan is also interested in Amber but knows pursuing it could put their friendship at risk.
Raffaele's own relationship with girlfriend Vee has disintegrated so he's returned to town to set up a hair salon. Meanwhile Teddy – having lost his beloved May – is smitten with the colourful lady he met on a cruise. But can she be trusted?
The narrative swings frequently between the characters and is supplemented with a side story about artist extraordinaire Peggy deciding to set up her shy son Benjie with waitress Jo.
Set on the Cornish coast, it's a charming read that is perfect fodder to while away a pleasant afternoon or two.

---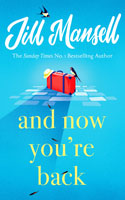 And Now You're Back (2021)
Didi runs her family's hotel in the Cotswolds and one day her first love, Shay, returns as a guest. He is back to fulfil his father Red's dying wish to see out his days in their former house, which needs some major renovations. Meanwhile, any hopes that Didi and Shay will resume their relationship are thwarted because she's already engaged to someone else.
Their story is shared with an ensemble cast including widow Rosa with her late-night secret, young Layla who is looking for love, and accommodating taxi driver Will.
It has become a habit to pick up the latest Jill Mansell at the start of the year and this lovely cosy read ensures that tradition will continue.

---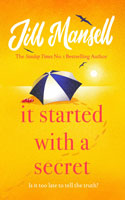 It Started with a Secret (2020)
When Lainey and her gay co-worker Kit need to find a new job and place to stay, they pretend to be a couple to score a job helping out a chaotic extended family in Cornwall, headed by the lively Richard, a well-known former actor. Despite having to keep up with the ruse, Lainey can't help but fall for Richard's grandson, Seth.
But starting out with a lie doesn't seem like a great way to begin any relationship. And it seems that just about everyone else in the household has a secret too.
This was an easy story to escape into, with a great cast of characters, including the widow looking to date again and the rich American whose happily-ever-after doesn't go to plan. With a satisfying blend of humour and poignancy and several surprises built in, it all makes for a very enjoyable read.

---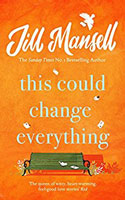 This Could Change Everything (2018)
Essie writes a pretend round-robin letter as a joke with her best friend Scarlett, complaining mainly about her boyfriend's mother who is also her boss. When her brother crashes overnight at their place, things go awry and the email is sent to all. Essie's life as she knows it ends, and she has to start over, working at a pub and living upstairs from an eccentric elderly lady called Zillah. It also brings Lucas into her life.
This warm and uplifting story cleverly weaves in a number of small events and meetings that change the courses of people's lives. It was lovely reading about Zillah's mission to grant final wishes to people facing their final days, with the help of photographer Conor. With its gentle romances and endearing characters, it's one to read when you are looking for something to cheer you up.

---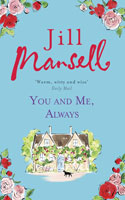 You and Me, Always (2016)
Lily has just turned 25, which means she will be receiving the very last letter left for her by her late mother. In it, her mum talks about her one true love, Declan, so Lily is keen to track him down. But first she stumbles across Eddie, a movie star hiding out in her friend Patsy's home to escape a media scandal. When Lily starts seeing more of Eddie, her long-time friend Dan is rather put out.
With additional sideplots that focus on Patsy's embarrassing blind date experiences and Coral (who raised Lily) developing feelings for another man for the first time since her husband's death, this blossoms into one heart-warming story that you will totally lose yourself in. Smooth as.

---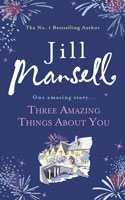 Three Amazing Things About You (2015)
Hallie has become a respected agony aunt on her website, dishing out honest and wise advice. But in real life, there is no agony aunt that would be able to give Hallie the answers to her own problems. Tasha's problems seem to be solved when she falls head over heels in love with Rob, but having a daredevil boyfriend comes with a whole new bag of worries. And when Flo is bequeathed a flat in a will, the deceased's granddaughter doesn't look at all kindly on her, and if she thought she'd already stirred up a hornet's nest, she's about to find out that it's only just begun. Three very different women with three very different predicaments makes for a really intriguing read.
Mansell has gone beyond the normal bounds of chick lit plots with these original, convincing storylines and gives the reader something new and different. Essentially these are three independent storylines but Mansell eventually brings them together after a dramatic twist. The characters do meet unknowingly beforehand and for me this seemed too coincidental. But a minor issue in what is an extraordinary novel. There's surely only one word to sum up - Amazing! (JC)

---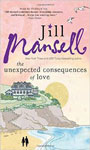 The Unexpected Consequences Of Love (2014)
This is an amusing and heartwarming story about a young man named Josh who returns to Cornwall to help his grandmother run the family business. He wants to get to know local photographer Sophie Wells better and on a personal level, but she keeps him and every other man at arm's length. Sophie shows absolutely no interest at all in the dating ritual and would rather bury her wounded heart in her work, where she focuses all of her energy. The more Josh tries to draw Sophie out of her shell, the more resistance he meets, but he is determined to get to the bottom of the matter, no matter the outcome.
I really liked all of the characters in this story. Sophie and Josh were wonderfully written and just perfect for each other. I just kept turning pages in anticipation of how they would eventually get together. The secondary characters breathe glorious life into the story in their own right. There's Sophie's impetuous friend, Tula, who finds herself unemployed and moving to Cornwall after she gets busted calling off sick when she wasn't. There's Riley, the attractive beach bum who appears to have no prospects and is living with his successful author aunt and last but not least, Josh's divorced grandparents who are still quite fond of one another. I was rooting for all of these characters to receive a happy ending because they were all so likable.
I loved the setting of Cornwall - the pace seems slower, which fits this story beautifully. No big city noise or smog polluting the air or the ears here. I got a very real sense of tranquility, peace and relaxation. I'm fairly new to the writing of Jill Mansell, but after reading this book, I am a fan. I highly recommend this book if you like stories that feature characters who surprise you with their actions. This story will reaffirm that love happens in the most unexpected ways so there is no use fighting it or trying to avoid it. (SH)

---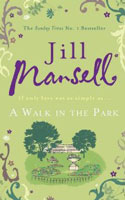 A Walk in the Park (2012)
It's been 18 years since Lara left Bath. She is returning now because her father has died and it seems that even though she never got on with him or her stepmother, she has inherited their house. It's also the perfect time to reconnect with her best friend Evie, who is about to get married. But Lara also has to face her childhood sweetheart Flynn and reveal why she left all those years ago without a word.
With several surprises in store, this is another enjoyable story from Mansell. It features a strong supporting cast including rap star Enjay and clothing store owner Harry, whose unlikely friendship provides a funny side story.

---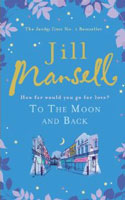 To the Moon and Back (2011)
Ellie's husband, Jamie, died in a car accident - and 15 months later she's still talking to him. To get a fresh start, she moves into her film star father-in-law's spare flat in Primrose Hill and begins working for entrepreneur Zack. Zack is used to women falling for him, so why is the one woman he's interested in apparently immune to his charms? Meanwhile Ellie's bubbly neighbour, Roo, is seeing someone she shouldn't, and Ellie is thinking about dating someone she knows Jamie would approve of.
Another wonderful story from Mansell, with various love story threads woven throughout. The best bit: the imaginary conversations between Ellie and her late husband are handled so beautifully that it all seems totally believable.

---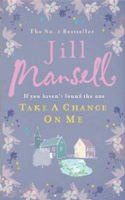 Take a Chance on Me (2010)
Jill Mansell is one of those authors you never have to take a chance on. This, her 21st novel, proves again that she always delivers easy-to-devour stories with engaging characters. For sisters Cleo and Abbie, the men in their lives both have secrets that are going to turn everything on its head. Cleo thinks she may have found The One in her new boyfriend Will but then why does she still let her teenage tormentor, Johnny LaVenture, get to her so much? And her sister Abbie makes a shocking discovery when she delves around in husband Tom's sock drawer - one that leaves her very much on the outer in her own home. This also has a strong supporting cast of characters, including a chubby radio DJ called Ash who finds he gets incredibly tongue-tied around the girl of his dreams, and Georgia, the girl who's going to iron her way to fortunes.

---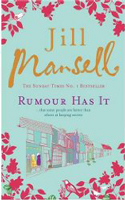 Rumour Has It (2009)
Tilly Cole comes home to find her boyfriend has packed up his stuff and left. So she quits her London life for a fresh start in the small town of Roxborough where her friend Erin lives. Tilly fits right into her new role as a Girl Friday for divorced father Max and his teenage daughter Louisa. And, despite her best intentions, she finds herself drawn to Max's friend Jack who has a terrible reputation around town for bedding every woman in sight. An easy-reading story filled with engaging characters including Lou's US-based soapie actress mum Kaye, who is run out of Hollywood after an unfortunate incident with a pampered pooch, and town gossip Stella who is bitter about her husband Fergus moving on. Just a shame about the rushed ending.

---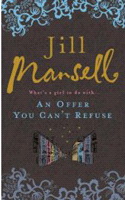 An Offer You Can't Refuse (2008)
Ten years ago, 17-year-old Lola was offered 10,000 pounds by her boyfriend's snobby mother to break up with him. At first she refused as Dougie was the love of her life. But after finding out her stepfather had serious gambling debts, she accepts and takes off to Majorca, leaving behind only a break-up letter for Dougie. A decade later, a Good Samaritan act by Lola, now a bookshop manager, brings her ex back into her life. But although Lola still has strong feelings for him, he finally discovers that she was paid off to dump him. Read it for the great characters, including the feisty heroine and her neighbours Sally - an immaculately dressed but sloppy flatmate who is also Doug's sister - and Gabe, possibly the world's most useless (but kind-hearted) paparazzo. The ending doesn't surprise but if you get an offer to read this book, don't refuse it.

---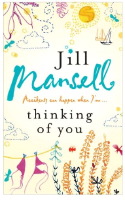 Thinking of You (2007)
Gina Holland's nest is empty after her daughter Jem heads off to university. At only 38, she realises she'll have to kick-start a whole new life - and find a new man. But the first man she thinks is showing interest in her actually accuses her of shoplifting. Then she advertises for a lodger and believes she'll be sharing her home with the charismatic Perry. Instead the room's for his reclusive sister, Laurel, who is still obsessed about an ex-boyfriend. Even on the work front, Ginny finds she's left a disastrous first impression with new boss Finn. And just as she is getting to know him, someone from his past turns up on the doorstep.

---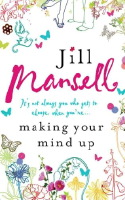 Making Your Mind Up (2006)
Lottie Carlyle, mum to Nat and Ruby, hasn't had a relationship, let alone a date, since divorcing her philandering husband Mario. In the luscious setting of Hestacombe Village in the Cotswolds, it seems as if her dreams have been answered when stylish Wall Street stockbroker Tyler Klein, seeking a change of lifestyle, buys the local cottages where she works. While Lottie has her eye on the target, her children have other ideas about Tyler and set out to ensure their relationship doesn't even get off the ground. Then Lottie meets confident and flamboyant Seb who takes her mind off Tyler; but working with him stirs the deep and hidden passion between them. Will they give in to their attractions? To help Lottie decide is her unwell former boss Freddie, friend Cressida and all of the other locals in the close-knit village. As if Lottie doesn't have enough to contend with in her own life, she tries to keep her ex-husband faithful to his current girlfriend whom the kids adore. When it turns out that Seb is not all that he appears to be, will Lottie and Tyler finally get together or will the stunning visitor from America steal his heart first? Mansell introduces some loveable characters with depth and reality. (LF)

---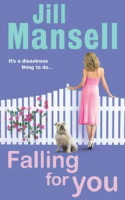 Falling For You (2003)
After an embarrassing incident at a party, Maddy meets a new guy and really likes him. But then she finds out who he is - the brother of the man who killed her sister in an accident a few years ago. She could not fancy Kerr, not in a million years, now. It would break her grieving stepmother Marcella's heart. Her brother, Jake, understands but he cannot help. He is a single dad to Sophie and a real Casanova in Ashcombe, flitting from one woman to another without any feelings. His friend Juliet and Maddy are always there with advice, but he doesn't seem to change his ways. Meanwhile, Maddy's former classmate and arch-enemy Kate is coming home from New York, after an accident has left her with scars on her face. Two families that can't live in the same town, secrets that are ready to be discovered, friendships which are on their way to being renewed.
This was a great book, with plenty of humour and emotion and an unexpected ending. (MH)

---
Nadia Knows Best (2002)
Due to a snowstorm and a broken down car, Nadia Kinsella unexpectedly finds herself spending the night in a Cotswold pub where she meets the handsome Jay. Nadia can't pretend she doesn't notice the sparks between her and Jay but she reminds herself she is happily in love with her childhood sweetheart, Laurie. Yet, as soon as Nadia is back home safely, Laurie dumps her because he wants to go to America to pursue his modelling career. A year later, Nadia bumps into Jay again, and it is clear the sparks are still there. She can't get him out of her mind, but at the same time something seems to be holding him back. To make matters worse, Laurie unexpectedly returns from America and has decided he wants Nadia back. Jill Mansell has once again written an enjoyable chick lit novel with a lovely heroine at its centre. Not only is Nadia a well-developed and easily likeable character; other characters, such as Nadia's sisters Claire and Tilly and their grandmother Miriam, form an integral part of the plot and have their own story to tell.
To some readers this novel might perhaps be a bit predictable but it doesn't spoil the story. A light-hearted and pleasurable read, it's perfect for a rainy Sunday afternoon on the couch! (JoH)

---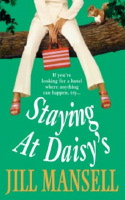 Staying at Daisy's (2002)
Daisy MacLean has had her fair share of heartbreak. Her marriage seemed perfect to some outsiders but after her husband's death the cracks began to show. Especially after her husband's mistress, Mel, showed up in town. Years later she still hasn't put herself back out on the dating scene, instead she hides out in the hotel she manages - owned by her over-the-top father Hector. But she is forced to reassess her feelings when notorious womaniser Dev Tyzack checks in. Immediately she tells herself to stay away, yet she is drawn closer to him.
This book is full of witty dialogue, mesmerising characters, and though it's obvious how things will end, it's enjoyable nonetheless. (SN)

---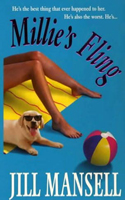 Millie's Fling (2001)
Millie's boyfriend, Neil, is in the process of proposing to her when she notices a woman preparing to fling herself off a cliff. Deciding to save the woman, rather than her relationship, Millie soon talks the woman - bestselling romantic novelist Orla Hart - away from the edge. Orla later asks Millie to help with her next novel, with her real life, loves and friends providing the plot and characters. As Orla sets about finding a romantic leading man for her heroine, Millie finds a wallet which leads her to Hugh, a widower. Millie, with her roller-skating gorilla suit and fake accents, is one of those characters you want to just keep reading about. If only she was around in the days of blogs!

---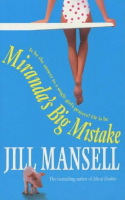 Miranda's Big Mistake (1999)
Hairdresser Miranda is the sort of girl who is only too happy to share her sandwich with a beggar or help her wheelchair-bound landlady. So maybe all that good karma is being repaid when she meets charming Greg at a charity function. But the truth is that Greg has just walked out on his wife Chloe when she revealed she was pregnant. With an engrossing storyline and some unexpected developments, this book is well worth a read. And Miranda, with her blue and green hair, is a wonderful, feisty heroine.

---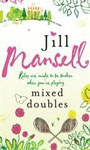 Mixed Doubles (1998)
Three friends make a new year's resolution. Liza, who never seems to stay interested in a guy, wants to get married. Dulcie, who's married to workaholic Patrick, wants to get divorced; and Pru, whose husband Phil has a roving eye, just wants to stay married. Are the women going to be able to stick to their resolutions - or does fate have a different plan?

---
Perfect Timing (1997)
Poppy Dunbar is out celebrating her hen's night when she meets Tom. Their instant connection makes her call off her wedding - even though she doesn't know if she'll ever see Tom again. Heading to London for a fresh start, Poppy moves in with artist Caspar and begins hunting for her real father and Tom.

---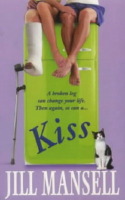 Kiss (1993)
Izzy is a single mother who survives through singing in a bar and hanging around with two boyfriends at the same time. Her seventeen-year-old daughter Katerina supports her but is determined to study medicine – so for her, music, fun and boys don't exist. Meanwhile, Gina has the perfect life until her husband leaves her, for his pregnant mistress. Nervous and sad, she accidentally knocks Izzy off her motorbike. From that event, their stories become connected as Izzy and Katerina move into Gina's house and become friends.
This story threw up plenty of unexpected situations, so I couldn't wait to keep reading. Will their friendship resist all the tricky situations? Will they all find love? (MH)

---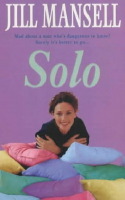 Solo (1992)
Tessa Duval is a strong and independent struggling artist. She's self-sufficient and doesn't need a man to fulfill her life. Dragged along to a high society party, she meets bad boy, hotel owner Ross Monahan. Enjoying his charm for one night only means they will be forever intricately linked. Despite the consequences of that night, Tessa rejects him; a course of action the attractive and wealthy Ross is not used to. When she doesn't fall effortlessly for him, he becomes determined to win her over and prove he can be faithful to her and her alone. She is equally determined that she will not become involved with a man who doesn't understand the definition of monogamy. Just as Ross starts to pull at Tessa's heart, his string of past liaisons are destined to keep them apart. Ghastly best friend Holly is in love with Ross' self-indulgent, author brother, Max.
A string of other key characters, past and present lovers, long-lost daughters and friends are woven in and out of the story through the doors of the hotel. Mansell keeps us guessing as to whether Tessa will give in to love and team up, or go it alone. (LF)