JESSICA DETTMAN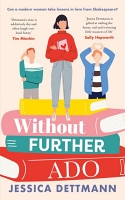 Without Further Ado (2023)
Willa has always loved the Kenneth Branagh movie based on Shakespeare's play, Much Ado About Nothing. She uses the fluttery feeling she got during its opening scenes in her job as a romance publisher for a company run by the Smith family. However, Willa may know everything there is to know about romance in books, but not in real life.
She is good friends with one of the Smith boys, Ewan; his brother Dougal is dashingly handsome but dull; and her cousin Imogen is dating one of the twins, Angus.
From there a similar fate befalls Imogen as befalls Hero in the Shakespearean version. And of course, Willa and Ewan take on the Beatrice and Benedick roles.
Inspired by the Bard, this is a fun rom-com set in Australia. And you don't need to know anything about the classic play to enjoy it.

---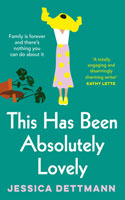 This Has Been Absolutely Lovely (2021)
Annie is happy to have her family home again for Christmas but after that she's desperate for some time to herself. After raising a family and then caring for her parents in their final years, she would love to revive her dreams of being a singer.
She got so close to stardom back in the day when her songwriting talents made it all the way to the Eurovision stage. But then family and responsibilities took over.
But it seems that her grown-up children are not ready to let her loosen the apron strings just yet.
This is a charming Australian story about all the complexities of family life. With a witty tone and engaging characters, it focuses on Annie's thwarted ambitions and maternal guilt as she prepares to move on from her caretaking duties.

---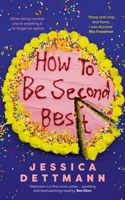 How to be Second Best (2018)
Emma is doing a great job raising her two young children – as well as often taking care of her ex-husband Troy's daughter, who was born within days of Emma giving birth to their own daughter. Emma's sister and others think Troy and his new wife Helen – a Pilates instructor - are taking advantage of her but she just wants the best for all the kids.
Meanwhile Emma, a freelance book editor, is waiting for her star client to deliver her latest memoir and also has her eye on one of the school dads.
Focused on the trials of co-parenting, this debut novel is a wonderfully observed tale that is both amusing and relatable. Emma is a great character you'd love to have as a friend and it was a joy watching her learn to stick up for herself and cut herself some slack.