HELEN FIELDING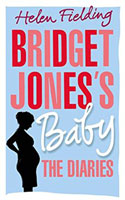 Bridget Jones's Baby: The Diaries (2016)
Compiled from diary entries for her son Billy (from Mad About the Boy), this novel sees Bridget now in her mid-30s – and still single and working in TV production. After bumping into Mark (still as awkward as ever) at a christening and Daniel (still as self-centred as ever but now an aspiring author) at an awards night, Bridget later finds out she's pregnant but isn't sure which one is the father. Cue all the old rivalry between the two men. Having always been a Bridget fan, this was a disappointing read. The story was rushed, the characterisation was shallow and it doesn't even come close to the charm of the movie, where the role of Daniel falls to a new character called Jack. In fact, if this was your first time with Bridget and Mark, you'd be wondering how they ever became such a beloved institution.

---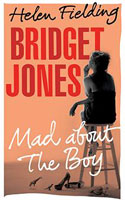 Bridget Jones: Mad About the Boy (2013)
Bridget Jones is back for a third installment of her utterly fabulous diary. Last time readers heard from Bridget, in 1999, she was in her 30s. Now, she's reached that critical stage in life called "middle-age" and is raising two young children, Mabel and Billy, on her own after her husband, Mark Darcy, dies tragically. As Bridget stumbles through the world of Twitter, drunk texting (and drunk tweeting), wearing the latest clothes and dealing with the posh school mums, you get a glimpse of the ever-present character the world came to love, though she has aged. Her humour is still there and despite the loss of the perfect Mr Darcy, you can still catch glimpses of him in young Billy, who has many of his mannerisms. Being a single mum - and a widow - is hard and lonely, so with the support of her loyal friends, Bridget finds herself dating again - five years after Mark's death. Her newest love interest isn't exactly who you'd expect Bridget to be with but he's funny and sweet and quite a character. Billy and Mabel are a perfect addition to the story and probably the most lovable children you'll ever encounter. Mabel, 5, has an unhealthy obsession with the word "dammit" and reading about STDs, whereas Billy, 8, is more calm and assured like Mark Darcy. Can Bridget raise Billy and Mabel on her own without falling into a grief-filled hole? Will she ever find love again? This is one story you don't want to miss. Though many people are upset about Mark Darcy, the story is so great that you shouldn't let that put you off it. It's a story of love, redemption and moving on with life even when you don't want to. (AS)

---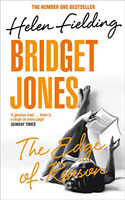 Bridget Jones: The Edge of Reason (2000)
In the sequel to Bridget Jones's Diary, Bridget is back and her wilderness years are over - she's been in a relationship with Mark Darcy for a month. But trouble looms ahead for the couple, particularly in the form of Rebecca, one of Bridget's acquaintances who just can't seem to leave Mark alone. With lots of help from self-help books and her best friends, Jude, Sharon and Tom, Bridget deals with a hole in her apartment wall, a Thai holiday that turns into a nightmare and one of her friends potentially becoming a Smug Married.

---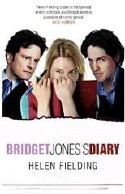 Bridget Jones's Diary (1996)
One of the must-read classics of chicklit and a movie starring Renee Zellweger, Colin Firth and Hugh Grant. Singleton Bridget keeps a diary detailing her weight losses and gains, alcohol units, cigarettes and of course, her experiences with men. Her diary opens with Bridget on the way to the New Year's Day Turkey Curry Buffet, where she meets Mark Darcy, a divorced human rights lawyer. Their paths keep crossing, as she has an affair with her womanising boss Daniel Cleaver, a man Mark despises.