GEORGINA PENNEY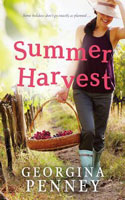 Summer Harvest (2016)
Beth is gifted a plane ticket to Australia and winds up in the wine region of Western Australia. Having beaten breast cancer, the dog trainer plans to take it easy for a few months. That is if she can keep away from all the killer snakes and spiders! She befriends the locals, including Laura Hardy who runs the guest cottage. Her family owns the Margaret River winery next door and her brother, Clayton – a typical rugged Aussie bloke - is ready and willing to show Beth around. But as their relationship develops, she baulks about telling him about her past troubles. Meanwhile a simmering tension between Clayton's dad, Rob, and his late wife's best friend is about to explode. With appearances from some of the characters from Penney's previous Fly In Fly out novel, unfortunately this one just didn't impress me as much. I know Beth was meant to be fragile, especially out of her depth in a strange place, but she came across as a bit pathetic. The reason behind Rob's resentment over so many years didn't seem realistic and you could see the impending conflict between Beth and Clayton coming a mile off. I must admit I took to skimreading the second half - but others may find it a whole lot more to their taste.

---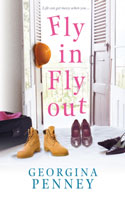 Fly In Fly Out (2015)
aka Unforgettable You
In this prequel to Irrepressible You, Amy's sister Jo is a petroleum engineer on an oil rig off the coast of Mauritania in Africa. She returns home to Fremantle after a long, stressful shift away, exhausted and ready for some sleep. The last thing she's expecting to find is a naked man in her bed. It turns out that, thanks to her best friend Scott, Stephen Hardy - the guy who once humiliated her in front of everyone - has moved in as her house and cat sitter. His family owns the winery in the Margaret River region where Jo and Amy grew up and their estranged father, Ken, still works there as a farmhand. The last thing Jo needs during her respite from her male-dominated work environment is a man around the house, especially one who doesn't know her family's dark secret. With a serious thread about domestic violence and plenty of spicy romance, this story sets you up for wanting to read further sequels about the characters from Jo and Amy's world.

---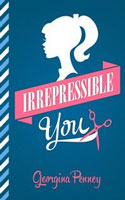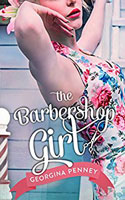 Irrepressible You (2014)
aka The Barbershop Girl
Amy is a hair salon owner who loves dressing like a 50s movie star. Ben is a British comedian who is avoiding a media storm at home involving his former celebrity girlfriend. When the pair meet, they fall hard for one another. But Amy is hiding a few secrets and Ben is using Amy's quirky lifestyle as fodder for his newspaper column. Set in my hometown, this story pretty much revolves about Ben and Amy's relationship. Amy is a delightful and memorable character, from her cute outfits and immaculate make-up to her leaky outhouse and slobbering dog. Her abusive past and close relationship with her sister adds a more serious element. Meanwhile Ben is cocky, quick-witted and will have readers falling for him too. It all adds up to an entertaining story full of spicy romance and witty dialogue.