FIONA LOWE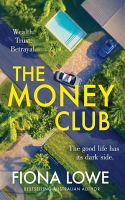 The Money Club (2023)
Izzy is waiting for her fiance, Brad, to come home to tell him that she's leaving him. Instead, some irate locals and the police show up.
They inform Izzy that Brad is missing and so it appears is the money from his sophisticated betting syndicate that many of the locals joined, reaping in fantastic returns.
His parents Bevan and Judy are also out of town, leaving Izzy to face the wrath of those who have lost their money, including nurse Lucy and her FIFO partner Jack who were striving to pay off their home loan and Jack's parents, Birdie and Mike, who invested their retirement nest egg.
This was a compelling story about greed, deception and loss as a small community comes to terms with being cheated by one of their own and the toll of facing an uncertain financial future.

---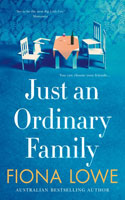 Just an Ordinary Family (2020)
Being the sicklier twin, Alice was always unable to keep up with her sister Libby. She felt even more left out when Libby developed a tight friendship with schoolmate Jess, who came from a turbulent home.
Now Alice is back in her small seaside hometown, living with her parents and working a number of casual jobs, while Libby is the highly respected local doctor and married with two daughters. Jess is also back after having a son, Leo, by donor sperm and is as close as ever to Libby and her family. But some secrets are about to rock all their lives.
This is an emotionally intense story about family, friendship and betrayal. It was easy to get to know the characters well and you could really feel the tension as they dealt with the fallout. But I felt you could have cut out a big chunk without losing the essence of the story.