FERN BRITTON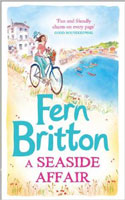 A Seaside Affair (2014)
The Pavilions theatre has been standing in the seaside town of Trevay since 1954, but when a large national coffee chain want to take it over, it seems it's the end of the road for the unassuming theatre. However, local residents are soon ringing in favours and Jess Tate, girlfriend of TV icon Ryan Hearst; Ollie Pinkerton, boyfriend of international singing sensation Red; and the up-and-coming Brooke Lynne are amongst the names recruited for the theatre's latest production.
This story has something of a false start, indeed what starts off as a story about saving the theatre and the locals involved in the project soon becomes more about the newcomers Jess, Ollie and Red and their various relationships and love affairs. The novel turns back to the original story and characters at the end and feels somewhat disjointed. Similarly situations turn around quite quickly and unexpectedly and the final quarter in particular is a bit of a hodge-podge.
The look into celebrity, acting and the world of showbiz was fun and it's a fast and easy read. Overall, pleasant enough but not particularly gripping or different, with the author trying to fit too much in and losing focus. (JC)

---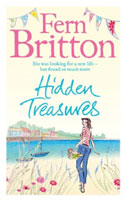 Hidden Treasures (2012)
Helen moves to a sleepy Cornish village after leaving her philandering husband Gray. She settles into a cottage once owned by an old lady and uncovers a box of items that she's eager for the local historian to shed some light on. Shame he is the obnoxious Piran, who seems to go out of his way to be rude to her.
Meanwhile, vicar Simon falls for Helen and her friend Penny arrives to film a period TV drama in the village. This is a predictable romance and may appeal to readers looking for a light read with a country flavour. I found the storyline dragged on so much that I was tempted to go bury it in a box in the backyard so it would never see the light of day again.

---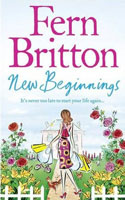 New Beginnings (2011)
When journalist Christie is left widowed with two children, she knows the opportunity of a presenting job on daytime TV show Tart Talk is too good to pass up. And with the help of her mum and sister - and a very attractive divorced school dad - she should just about manage to juggle home and work.
Money is still tight for Christie, especially as she's paying off a debt her husband Nick took out to help his dad. She signs up with the very pushy agent Julia, who has been in the headlines herself recently over the suspicious death of a client. Christie is filling in for diva Gilly, who despite going on maternity leave for triplets, doesn't want to let her replacement get too comfortable in her chair.
For a novel set in the fast-paced world of TV, written by a real-life TV presenter, this really plods along. The only highlight worth hanging around for was how Julia was going to get her comeuppance.