EMMA YOUNG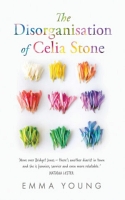 The Disorganisation of Celia Stone (2023)
Diary keeper Celia is very organised and very controlled – she weighs her food, runs to and from her job as a financial counsellor, and is writing a book about being financially frugal to retire early.
With her husband, Jes, thinking it may be time to start considering kids, Celia goes off the pill but finds her periods don't return. This leads to the diagnosis of a medical condition that requires lifestyle changes including less exercise, more food and less stress.
The comparison to Bridget Jones's Diary did this book no favours. Yes, it's written in diary format and there's logging of food intake but that's where the similarities end. Celia sadly doesn't have any of Bridget's witty self-deprecation. She didn't seem to have any endearing qualities at all, which made it difficult to enjoy reading about a year in her life – even with it based in my own hometown.