ELLIE CAMPBELL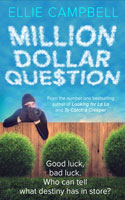 Million Dollar Question (2015)
Meet Rosie and Olivia; two women who lead completely different lives but somehow end up in similar situations, having more in common than they ever expected. New Yorker Olivia Wheeler has given it her all, working all hours, to get to the top. She leads a comfortable life, making lots of money and being used to luxury surrounding her wherever she goes. But what happens when a big financial scandal takes all of this away from her? Rosie Dixon is a struggling single mother with two sons who works hard to make sure she can provide for her family. She knows what it is like to just have a few pounds left to finish the month with, so it comes as an absolute shock when she unexpectedly wins a million-pound jackpot. Both Olivia's and Rosie's worlds are suddenly turned upside down as they are forced to face the importance of money, friendship and family. Million Dollar Question has two main storylines at its core; one with a focus on rich New Yorker Olivia and the other on single mum Rosie who wins a million pounds. The plot is quite an original one and the author managed to bring together both storylines in a great way. While there is a good and varied cast of characters, I did kind of miss being able to really connect with the characters, especially Olivia and Rosie. I would have loved to have learnt more about both of their pasts; Rosie's marriage to Charlie, Olivia's struggles to get to the top. Since the story is quite quick-paced and a lot of things happen, I do understand the choice to perhaps not go into too much detail, but I personally did miss the detail. Million Dollar Question is an entertaining, quick-paced read that I ended up really enjoying. (JoH)

---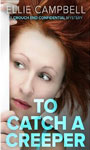 To Catch a Creeper (2014)
Cathy has turned her life around from being a stay-at-home mother and loving wife to having her own job within the world of advertising. Luckily, Cathy's best friend, Rosa, is there to help her learn the ropes of the business. However, when Rosa has a pregnancy scare, she is forced to stay at home until the labour and Cathy is on her own to figure things out. Yet, things don't go exactly according to Cathy's plan... Meanwhile she also has other things keeping her occupied, such as the mystery of the Crouch End Creeper, a burglar who has been robbing homes in Cathy's neighbourhood. Together with her friends and the Neighbourhood Watch team, Cathy wants to catch this burglar, but with everything going on in her life, it doesn't take long before she starts losing grip on all the things she's trying to juggle... To Catch a Creeper is the sequel to Looking for La La and even though I enjoyed the first part of the series, I definitely liked this book better. The reader is invited back into Cathy's hectic life, but this time things are different because Cathy has a job. I really enjoyed this change in the story, because it shows a development in Cathy's character. There are quite a lot of characters in the book, but most of them do add something special to the story which consists of two main plotlines. I enjoyed both strands, and wouldn't have minded if the book had been a bit longer to go into more detail. This book can be read as a stand-alone, but I would personally recommend you read the first part as well, just so you are familiar with Cathy and the other characters and what happened to them before this particular story takes place. The book is quite quick-paced and a lot of things happen; your mind can't drift off for even a second, and it kept me turning the pages which resulted in me finishing the book within a relatively short amount of time. To Catch a Creeper is a light-hearted, quick, enjoyable read that will have you guessing with every page you turn. (JoH)

---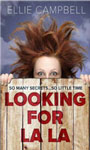 Looking for La La (2013)
When a postcard arrives for Cathy's husband, Declan, with love from La La, she wonders if he's having an affair. But rather than being annoyed, Cathy's excited. Now the stay-at-home mum has got a mystery to investigate - who exactly is La La and what is her relationship to her husband? Cathy has numerous suspects in mind, including his sickeningly helpful assistant Jessica-Ellen. But why is a red car following her everywhere and why is her best friend's sexy new squeeze, Rupert, turning up all the time? This is a really fun read, with a fab self-absorbed heroine, lots of witty lines and a mystery to keep you guessing.

---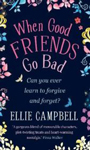 When Good Friends Go Bad (2009)
Jen, Meg, Georgina and Rowan became firm friends at school in the 1980s. But after an escapade went awry, they all went their separate ways. They had one tense reunion 12 years later, when Rowan - the shyest of them all - asked the girls to meet her one night but never showed up. Now in the present day, free-spirited single mum Meg has got back in touch, asking Jen and Georgina for help tracking down Rowan over a 'life or death' matter. Georgina now runs a successful fashion business with her husband, while Jen is in the midst of a divorce. But what ever happened to Rowan? As the three women join forces to find their old friend, all sorts of secrets from the past surface. You'll need to keep your wits about you as the first few chapters swing between the three time periods. But as it develops, the storyline will keep you guessing all the way through to one gripping confrontation.